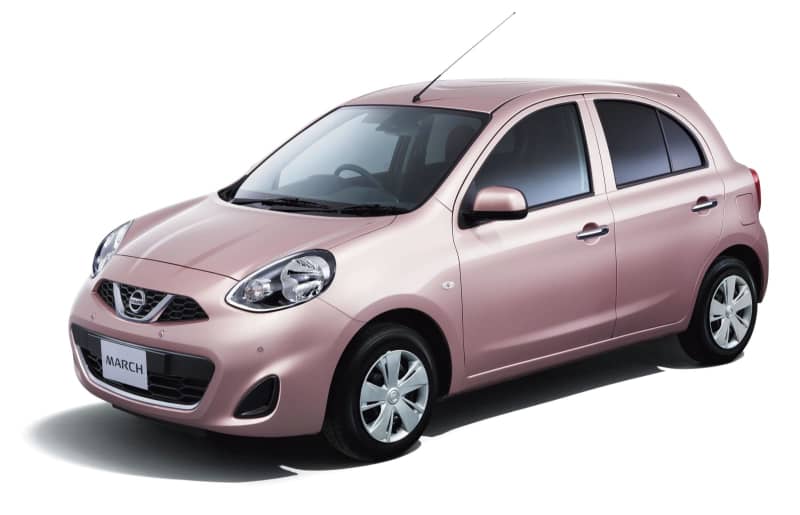 Nissan Motor Co. is set to end sales of its iconic March compact car in Japan, sources familiar with the matter said, as the popularity of one of the company's best-selling cars fades about 40 years after its launch.
The automaker's plant in Thailand, which produces the current model of the car, has ended production for the Japanese market, the sources said. The company will continue sales of the car overseas, where it is branded as the Micra.
According to the Japan Automobile Dealers Association, domestic sales of the compact car stood at about 8,800 last year. That is only about 10 percent of the sales volume for the automaker's flagship Note compact car the same year, which was about 90,000.
The decision is part of the company's efforts to narrow its product line and focus its resources on electric vehicles amid tougher carbon emission regulations worldwide.
Nissan has vowed to invest 2 trillion yen ($14 billion) on electrification by fiscal 2026 while planning to launch 15 new all-electric vehicles by fiscal 2030.
Cumulative domestic sales of the March, which was first launched in Japan in 1982, have reached about 2.57 million units.
Its maneuverability and rounded exterior styling won fans among many Japanese consumers, including women. But its appeal has faded in recent years in the face of newer rival compact cars such as Toyota Motor Corp's Yaris and Honda Motor Co.'s Fit.
The current March model went on sale in 2010 as its fourth iteration. Production of the vehicles for sale in Japan was moved to Thailand to improve cost competitiveness.