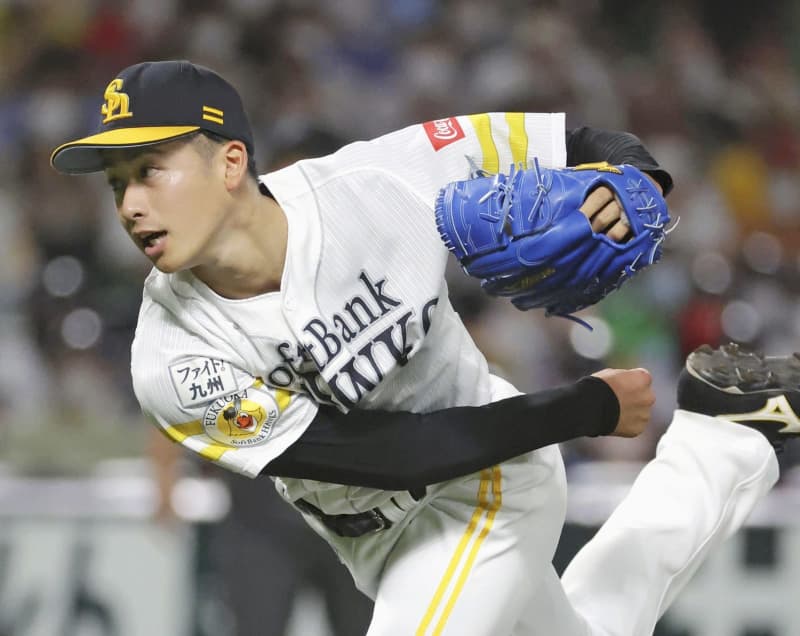 Inexperienced starting pitcher Yugo Bando allowed two runs over seven innings as the SoftBank Hawks beat the Seibu Lions 5-2 and moved a full game ahead of their opponents in the Pacific League standings on Saturday.
Making just the fourth start of his career, Bando (2-1) struck out seven, walked three and allowed four hits, including a pair of home runs, in the second game of the showdown series at PayPay Dome.
Hawks ace Kodai Senga will pitch Sunday's series finale when SoftBank goes for a sweep.
"My rhythm wasn't all that good. I gave up that early home run but was able to dig in when I had to," Bando said.
"My focus was on ignoring whatever pressure there might be and just pitching the way that works best for me. Knowing Senga would go tomorrow gave me courage and allowed me to just focus on my own pitching."
Tomoya Mori put the Lions up 1-0 in the first with a solo homer, but Kenta Imamiya tied it for the hosts off submarine right-hander Kaito Yoza (9-6) in the second, homering for the second straight day. Alfredo Despaigne put SoftBank ahead for good in the third with a two-run homer.
Veteran Seibu slugger Takeya Nakamura brought the Lions to within three with his seventh-inning leadoff homer, but Bando retired the next three batters, and three relievers took care of the rest, with Livan Moinelo earning his 19th save.
In the Central League, Atsushi Endo (4-6) pitched seven innings as the Hiroshima Carp shut out the second-place DeNA BayStars 4-0.