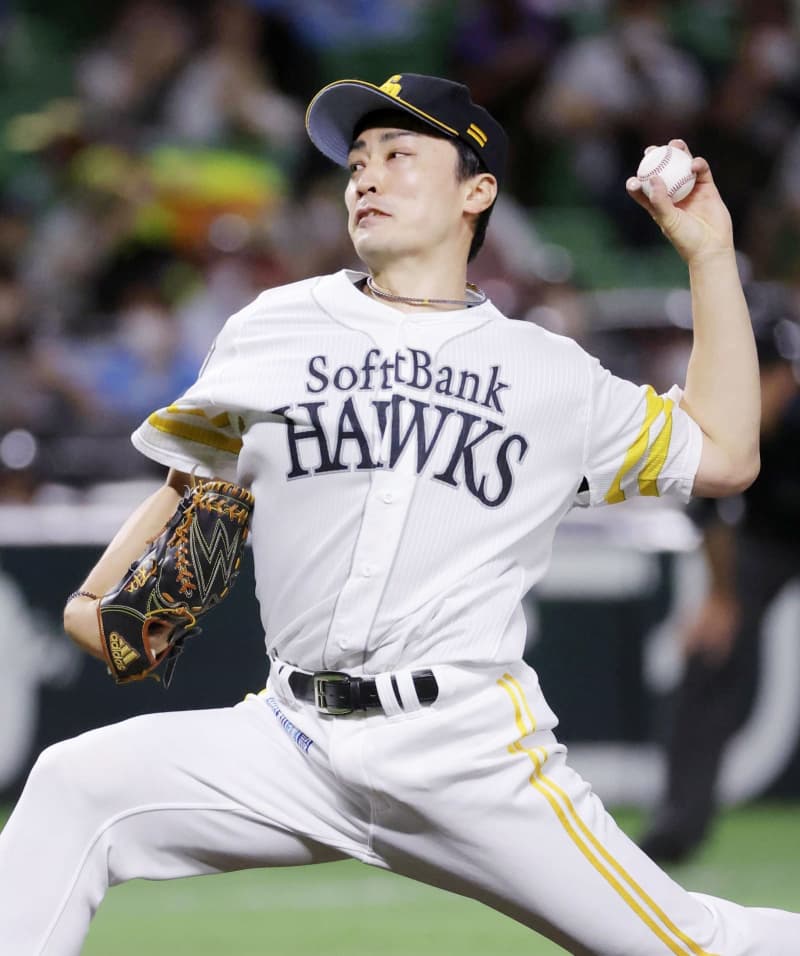 Former Chicago Cub Tsuyoshi Wada allowed two runs over five sharp innings to help pitch the SoftBank Hawks to a 4-2 win Tuesday over the Rakuten Eagles to preserve their slim Pacific League lead.
At PayPay Dome, Wada (5-4) allowed just three hits and no walks, while striking out four to win his second straight start. Yuki Yanagita singled in the go-ahead run for the Hawks in the third, and Masaki Mimori's two-run fourth-inning triple made it a 4-1 game.
Hideto Asamura hit his 24th home run of the season in the first, but the Hawks quickly tied it against Ryota Takinaka (2-8) in the home half.
"I thought if I could just tough it out, my teammates would get me some runs," Wada said. "But I need to apologize for only going five innings every time."
Hawks skipper Hiroshi Fujimoto, however, pulled the 41-year-old after just 63 pitches to preserve him for the battles to come.
"I'm going to need him to start on six days rest going forward," Fujimoto said.
The Hawks lead the second place Seibu Lions on winning percentage after Seibu's 3-2 win over the Lotte Marines, whose starting pitcher, Ayumu Ishikawa (7-6), mowed down the first 11 batters before surrendering three straight home runs to Tomoya Mori, Hotaka Yamakawa, who hit his league-leading 38th, and Wu Nien-ting.
The third-place Orix Buffaloes fell one back of the top two teams, losing 6-2 to the last-place Nippon Ham Fighters.
In the Central League, Shogo Akiyama hit a three-run homer for the fourth-place Hiroshima Carp in their 4-2 victory over the last-place Chunichi Dragons.