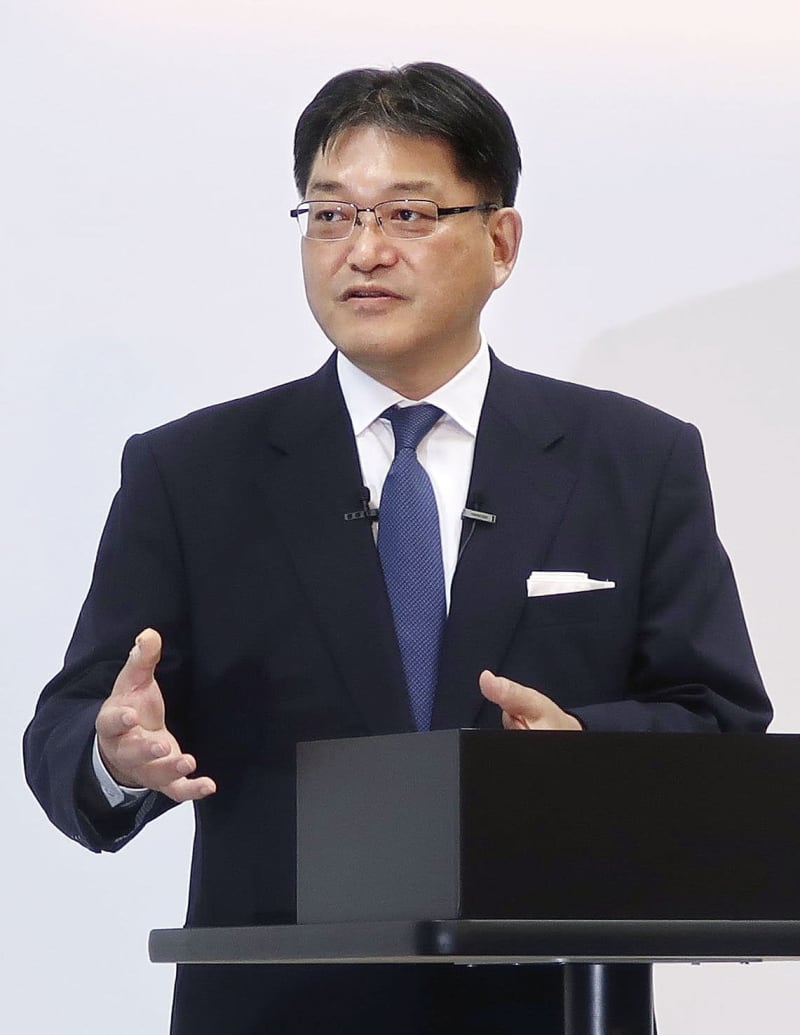 Honda Motor Co. said Tuesday it will ramp up sales of electric motorcycles, offering more than 10 new models globally by 2025, as it aims to realize carbon neutrality for its two-wheeler segment in the 2040s.
Honda said it will try to increase annual sales of electric motorcycles, currently hovering at 100,000 to 200,000 units, to 1 million units in the next five years.
The Japanese manufacturer said it then plans to sell 3.5 million units by 2030, accounting for about 15 percent of its entire motorcycle sales.
"Our efforts to realize a carbon neutral society will center around electrification, and we will maintain our presence as the world's top maker" in the motorcycle market, Executive Vice President Kohei Takeuchi said at a press conference in Tokyo.
Electric motorcycles made up less than 1 percent of its all two-wheeler sales in fiscal 2021, according to the company. Honda sold about 17 million motorcycles in the previous business year ending in March.
Honda said in April last year that it will stop selling new gasoline-powered cars by 2040 to drastically reduce carbon emissions. All the new cars to be sold will be either electric vehicles or fuel cell vehicles by then, it said.
Honda also said it aims to launch motorcycles powered by an all-solid-state battery, which it has been developing for electric cars.
The high-power battery is expected to propel the electrification of motorcycles as the technology allows smaller battery size, an advantage in the development of two-wheelers which have limited space compared with cars.
Domestic rivals are also ramping up their offerings of electrified vehicles to meet increasingly tighter carbon emission regulations.
Yamaha Motor Co. plans to raise the proportion of electric models out of its total motorcycles sales to 20 percent by 2035, while Kawasaki Motors Ltd. aims to introduce more than 10 new electrified two-wheelers, including hybrid models, by 2025.