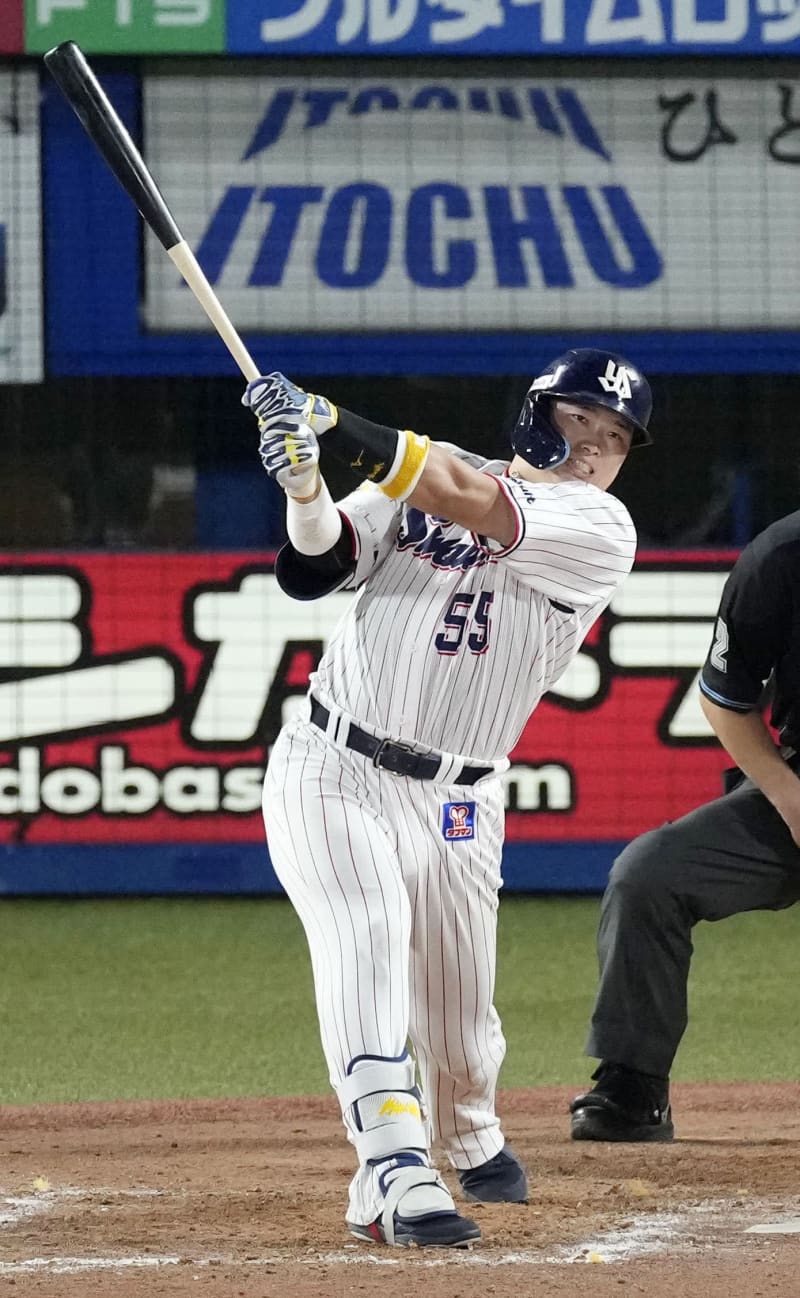 Munetaka Murakami, the Yakult Swallows' 22-year-old cleanup hitter, hit his 55th home run on Tuesday, matching the best season total of Japan's career home leader, Hall of Famer Sadaharu Oh.
Murakami hit two home runs at Tokyo's Jingu Stadium in the Swallows' 9-7 Central League loss to the Yomiuri Giants, and is now in a four-way tie for second place behind the 60 Wladimir Balentien hit for the Swallows in 2013. Oh hit 55 with the Yomiuri Giants in 1964 and went on to hit 868 in his career.
Oh's Japan record stood unmatched until two Pacific League hitters equaled it, the Kintetsu Buffaloes' Tuffy Rhodes in 2001 and the Seibu Lions' Alex Cabrera in 2002.
The record Oh long held was tinged with controversy the first three times an import player came close, starting in 1985.
In 1985, the Hanshin Tigers' Randy Bass reached 54, when most pitchers for the Giants, then managed by Oh, infamously declined to challenge Bass in order to protect their skipper's record.
That skullduggery resumed in 2001 when Rhodes batted against Oh's defending PL champion Daiei Hawks at the end of the season. Although Oh said he instructed his team to try and get Rhodes out, they avoided throwing the Buffaloes slugger strikes.
It was much the same when Cabrera was stopped at 55, although in both cases, none of the other PL teams were eager to serve up No. 56.
"No pitcher wants to be the one to surrender the record home run, so it's awfully hard, especially when there are just a few games left," Oh said in 2002.
By 2013, Oh was the Hawks' chairman, and while none of the other CL teams were trying to throw him fat pitches, Balentien was being pitched to as Oh cheered him on and congratulated him afterward.