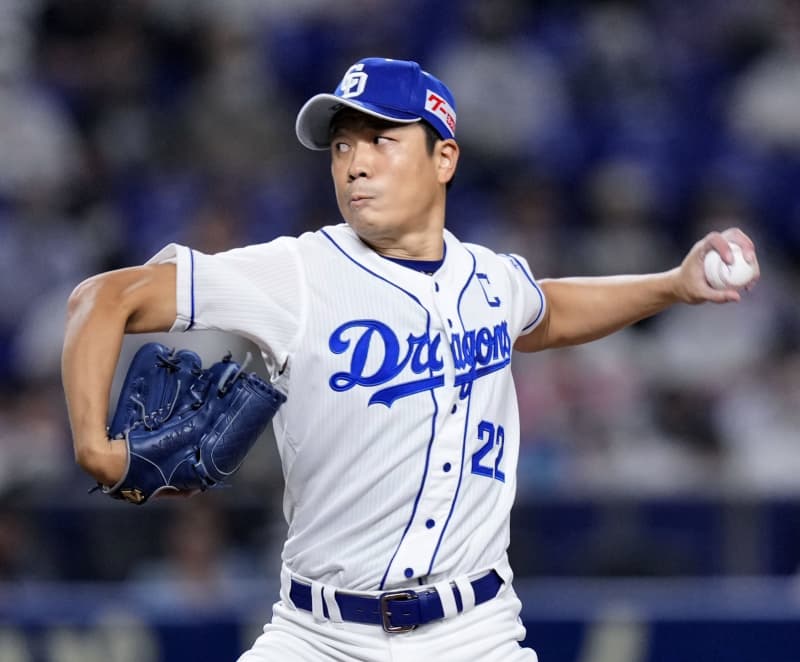 Yudai Ono threw seven sparkling innings and shut down slugger Munetaka Murakami, as the Chunichi Dragons walloped the Central League-leading Yakult Swallows 8-0 on Friday.
Ono (7-8) allowed a hit and two walks while striking out seven, as he put the brakes on the 22-year-old record-setting Murakami.
"Most of all, I'm happy to have kept them scoreless," Ono said. "First-place Yakult is not an easy team to shut down.
"Murakami hit me well the last time I faced him, and I knew that if I didn't deal with him, we weren't going to win."
Ariel Martinez delivered the big blow for the Dragons, a two-out, three-run double that capped a four-run third inning.
Yakult starter Hirotoshi Takanashi (7-8) allowed five runs in 3-1/3 innings. In his past three starts, Takanashi has allowed 15 runs in 8-1/3 innings.
Murakami was 0-for-3 with a walk. He is five home runs shy of Japan's single-season record of 60, and is also pursuing a batting triple crown.
He leads the CL in home runs and RBIs and has a .335 batting average. The current runner-up, Chunichi's Yohei Oshima, was 1-for-3, raising his average to .317.
Yakult leads the CL by six games with 14 to play, but the Swallows are now 9-13 against last-place Chunichi this season.
In Yokohama, the second-place DeNA BayStars lost 5-3 see-saw game to the fourth-place Hiroshima Carp, cutting the Swallows' magic number to clinch their second straight pennant to nine.
The Pacific League-leading SoftBank Hawks won their sixth straight game, 6-3 over the Rakuten Eagles behind three-run home runs by Yuki Yanagita and Alfredo Despaigne.
The Hawks' magic number to clinch the pennant dropped to nine when the second-place Orix Buffaloes fell 6-3 to the last-place Nippon Ham Fighters.