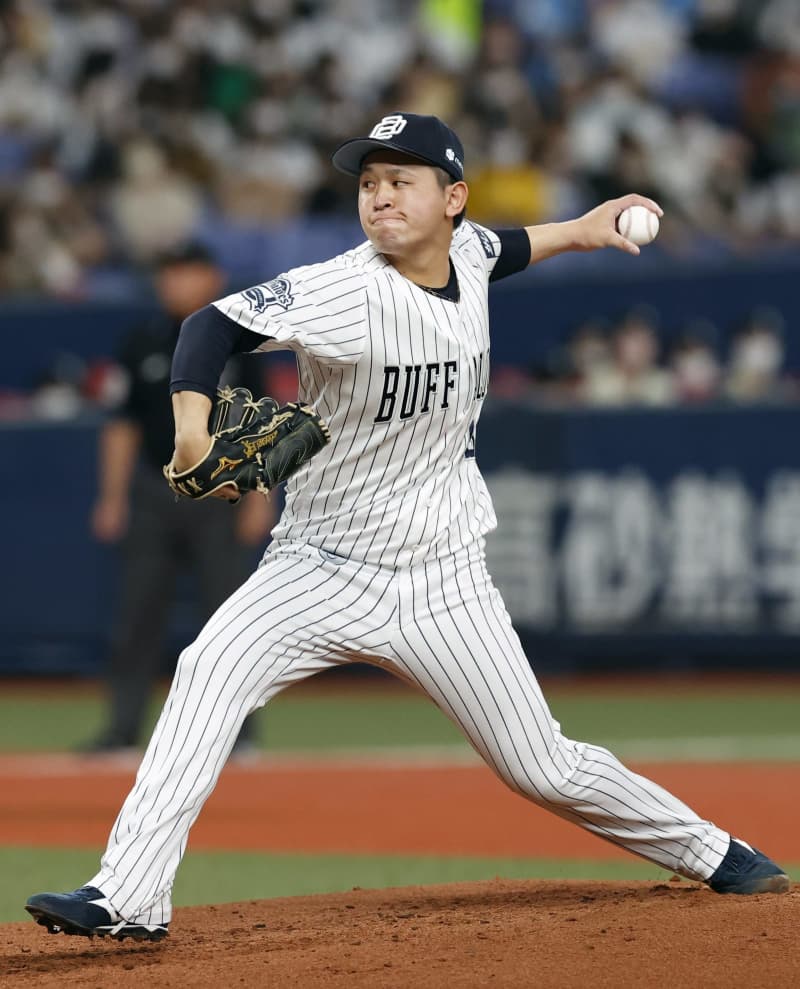 Hiroya Miyagi and four relievers combined on a four-hit shutout as the second-place Orix Buffaloes beat the SoftBank Hawks 2-0 on Sunday to cut the Hawks' Pacific League lead to one game.
Miyagi (11-7) held the Hawks to an infield single while striking out five, walking one and hitting a batter in five innings at Kyocera Dome Osaka. Orix has won the first two games of the three-game series, with two weeks remaining in the regular season.
The left-hander escaped the only trouble he had in the afternoon by getting Taisei Makihara to ground out with the bases loaded in the fourth.
Shuhei Fukuda opened the scoring with an RBI single in the third. A Yuma Tongu sacrifice fly made it 2-0 in the fourth.
SoftBank ace Kodai Senga (10-6) took the loss after pitching seven solid innings. Jacob Waguespack earned the fifth save of his first season in Japan.