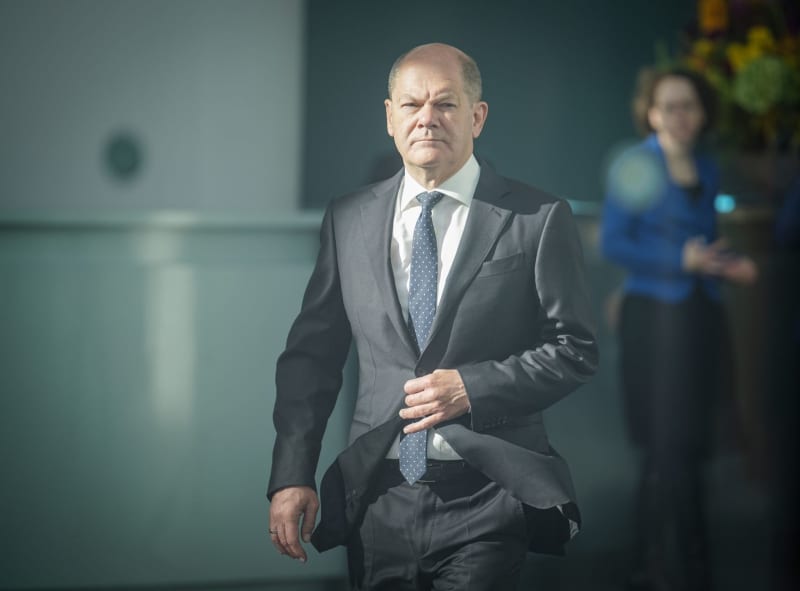 Activists are drawing attention to major human rights violations in Saudi Arabia ahead of German Chancellor Olaf Scholz's first trip to the Arabian Peninsula.
"Even in light of the geopolitical and energy policy constraints, the German chancellor should not remain silent on human rights violations in the country during his trip to Saudi Arabia," Katja Müller-Fahlbusch, an Amnesty International expert on the Middle East and North Africa, said in a statement on Friday.
"Otherwise, the German government's self-imposed political goal of aligning foreign policy with the standards of human rights and the rule of law is simply not credible," Müller-Fahlbusch said.
Scholz is travelling to Saudi Arabia, Qatar and the United Arab Emirates this weekend. He will be accompanied by a business delegation.
The chancellor must take a stand during his trip, the director of the Gulf Centre for Human Rights (GCHR), Chalid Ibrahim, told dpa, referring to "all the arbitrary arrests, torture as well as arrests of human rights defenders after mock trials on false charges" in the Gulf region.
"A demand for their release is the least we can expect from the chancellor during this visit," said Ibrahim, adding that he feared the visit would be exploited by the three countries "to cover up further massive human rights violations."
Despite some reforms, the strictly conservative kingdom continues to face criticism over its human rights record.
Just a few weeks ago, two women were sentenced to 34 and 45 years in prison, respectively, apparently for their activities on Twitter.
Saudi Arabia has also faced sustained criticism for its involvement in the Yemen war, because of which the German government has imposed a far-reaching arms export ban on the country.