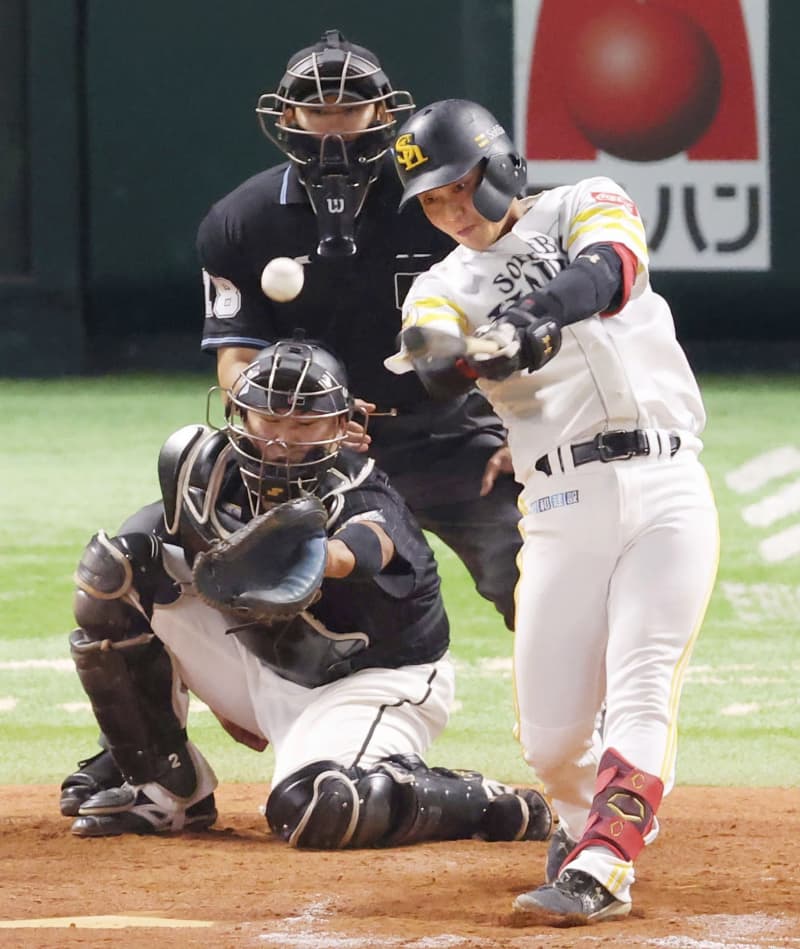 Masaki Mimori scored with a stolen base and Kenta Imamiya broke a 1-1 deadlock with his RBI single as the Pacific League-leading SoftBank Hawks punched their ticket to the postseason Monday with a 2-1 win over the Lotte Marines.
The victory at Fukuoka's PayPay Dome ensures the 74-62-2 Hawks will feature in the PL Climax Series with no worse than a third-place finish, while trimming their magic number for the league pennant to four.
The Marines' 20-year-old ace Roki Sasaki struck out five over six innings of one-run ball in which he allowed two hits, walked two, and hit one batsman, Mimori, who opened the scoring on a remarkable sequence of three stolen bases.
Having been plunked by Sasaki in the fifth, Mimori stole his way to second, third, and eventually home when the Lotte starter struck out Taisei Makihara with a wild pitch that escaped catcher Ko Matsukawa.
"I didn't think we would have an easy time scoring runs," Mimori said. "I always kept aiming for the next base, and I'm glad I was able to get a run."
Sasaki did not factor in the result after leaving with the game tied 1-1 on Seiya Inoue's RBI single off Hawks starter Nao Higashihama in the top of the sixth.
Hawks right-hander Koya Fujii (5-0) got the win after throwing a 1-2-3 eighth, while Lotte's second reliever Taiki Tojo (4-4) was charged with the loss after Imamiya sent his 2-0 fastball to center for the go-ahead run with two out in the eighth.
At Sapporo Dome, the last-place Nippon Ham Fighters beat the fourth-place Rakuten Eagles 3-2.
The first round of the Climax Series for both the PL and the Central League will start on Oct. 8.