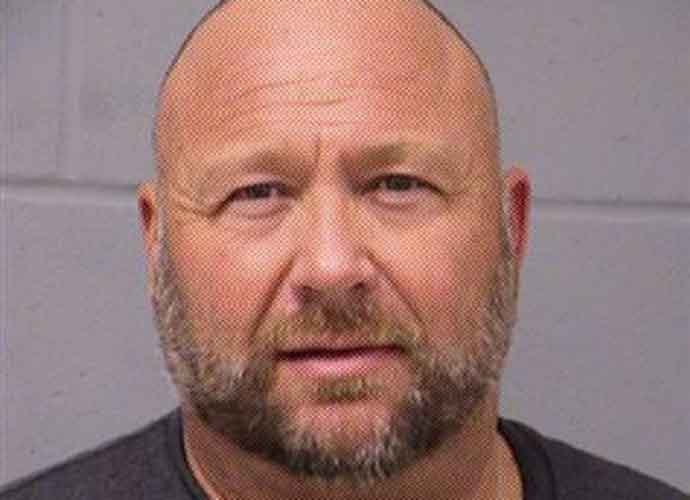 InfoWars host Alex Jones completed his testimony in a Connecticut trial to determine damages he owes to several families of the Sandy Hook School Shooting victims who have sued him for defamation. He has been served a default guilty judgement in the case for failing to turn over evidence to the plaintiffs.
Now, families of these shooting victims are having their opportunities to take the stand and speak about harassment they endured at the hands of Jones. Jones continually denied the validity of the attacks, making the false claim on multiple occasions that the grieving family members of slain children were "crisis actors" trained by the government.
Former husband and wife Nicole and Ian Hockey, who lost their son Dylan, spoke yesterday about being the victims of Jones' conspiracy theories. They both spoke of receiving torrents of hate mail because of Sandy Hook segments on InfoWars. Nicole said people would send her photos of dead children online and said, "because I was told that as a crisis actor, I didn't really know what a dead kid looked like."
Ian testified that a video of him momentarily smiling at a memorial service was shared extensively by conspiracy nuts motivated by Jones. He that claimed it was proof he was acting and that the whole funeral was scripted and prepared, when he was just momentarily cheered up by an element of the service.
Another family which testified on Wednesday, Robbie and Alissa Parker, whose daughter Emilie died in the shooting, became the subject of harassment after Robbie spoke with a reporter about missing his daughter. Jones reportedly took a small clip of the interview to try and show Robbie in a bad light, and even urged fans to "investigate" what he thought was a false performance by Parker.
These families are two of eight that were tormented eagerly by Jones so he could raise the profile of his show. It remains to be seen how much Jones will owe each family, but they rejected a settlement offer from his camp of $120,000 per family calling it a "transparent and desperate attempt to escape a public reckoning under oath."