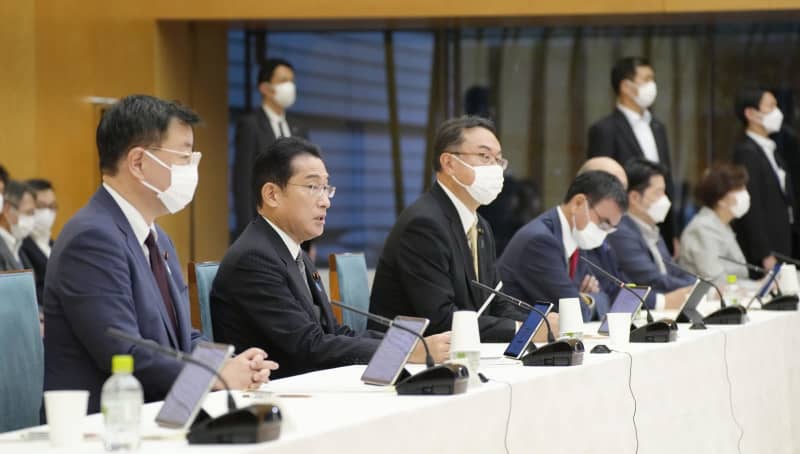 A new economic package to be drawn up next month will focus on mitigating the blow from rising prices and a weaker yen, spurring wage growth and revitalizing the economy through investment, Japanese Prime Minister Fumio Kishida said Thursday.
In addition to "bold measures" focusing on the three priority areas, the package would also include launching a new mechanism to help cope with higher electricity bills amid surging natural gas prices caused by Russia's war in Ukraine, Kishida told reporters, adding that the details have yet to be worked out.
The envisaged package comes on top of relief measures already announced to mitigate the impact of higher energy and food prices on households.
Kishida will instruct officials on Friday to speed up the drafting of the package.
The yen's sharp drop against the U.S. dollar has dealt a blow to Japanese households already struggling amid the rising cost of living, heightening concerns among policymakers. A tumbling yen has inflated import prices of energy, food and other raw materials for resource-scarce Japan.
Inflation is one of the top priorities for Kishida. The prime minister, nearly a year in office, has seen his support ratings plunge and public dissatisfaction grow over his government's decision to hold a state funeral Tuesday for slain former Prime Minister Shinzo Abe and dubious links between ruling party lawmakers and the Unification Church.
"I'm aware of the various views and criticisms expressed by Japanese people," Kishida said. "We take them seriously and learn from this."