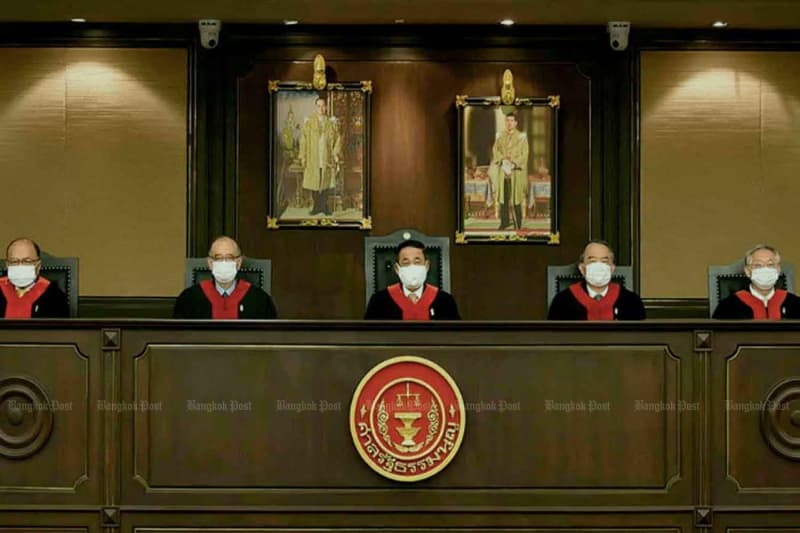 The Constitutional Court ruled on Friday that Prime Minister Prayut Chan-o-cha's tenure has not reached its eight-year limit and will end in 2025.
The court said that Gen Prayut's tenure as prime minister began under the 2017 constitution on April 6, 2017, which was the date the present charter was promulgated, and his previous leadership did not apply under this constitution.
According to the ruling, the eight-year limit on Gen Prayut's tenure in office will end in 2025.
The ruling was in response to an opposition petition filed on Aug 17.
The opposition had argued that the 68-year-old prime minister's tenure should end on Aug 24 this year because he was installed as prime minister on Aug 24, 2014, after he led a coup on May 22, 2014.
Section 158 of the 2017 Constitution says: "The Prime Minister shall not hold office for more than eight years in total, whether or not holding consecutive terms."
On May 22, 2014, Gen Prayut cited a need to restore peace to the nation after months of protest violence and conflict between supporters and opponents of the Yingluck Shinawatra administration.
Deputy Prime Minister Prawit Wongsuwon has served as acting prime minister since Aug 24.
Learn from listening
Click play to listen to audio for this story, or download to save the file