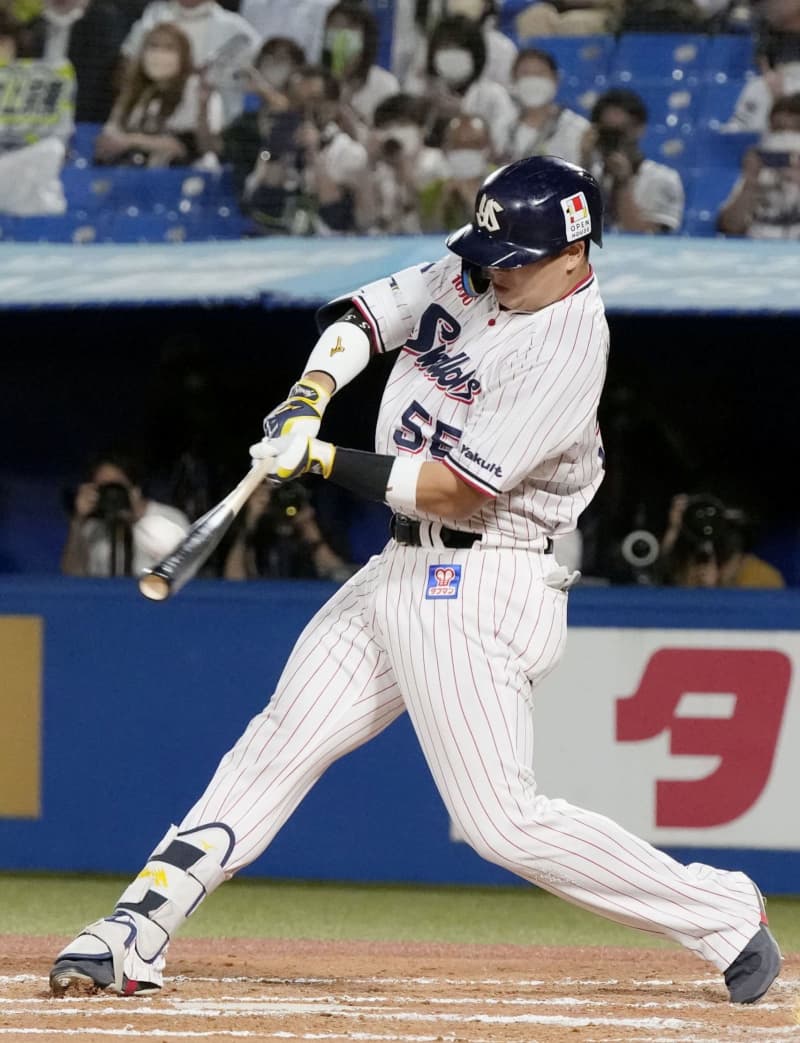 Munetaka Murakami wrapped up his record-setting season in style Monday, becoming the youngest Triple Crown winner while hitting his long-awaited 56th home run as the Central League champion Yakult Swallows hammered the second-place DeNA BayStars 8-2.
In the final game of the regular season, Murakami plated his team's first run in the five-run third inning before belting a solo shot to right in the seventh at Jingu Stadium, ending his run of 13 games without a homer.
Trailing by two runs, Murakami singled to left off Yuya Sakamoto (0-5) in his second trip to the plate with runners on second and first and one out.
Retiring Seiichi Uchikawa, one of only two players to have led both leagues in Nippon Professional Baseball in batting average, doubled on his final plate appearance to drive in a game-tying run.
The tearful 40-year-old, a key player in the Ichiro Suzuki-led 2009 World Baseball Classic-winning Japan team, came home on a three-run shot by Patrick Kivlehan.
Soma Uchiyama and Hideki Nagaoka each had a solo shot in the sixth before Murakami finally rediscovered his slugging touch, connecting on a first-pitch fastball from Taisei Irie and pumping his fists straight away with conviction.
Tomotaka Sakaguchi, the last active player to have played for the then Kintetsu Buffaloes, played his final game for the Swallows.
Catcher Motohiro Shima, who helped then Rakuten Eagles teammate Masahiro Tanaka to a 24-0 record in 2013 before the pitcher moved to the New York Yankees, also played his last game with the right-hander sending Shima a bouquet in the retiring ceremony.