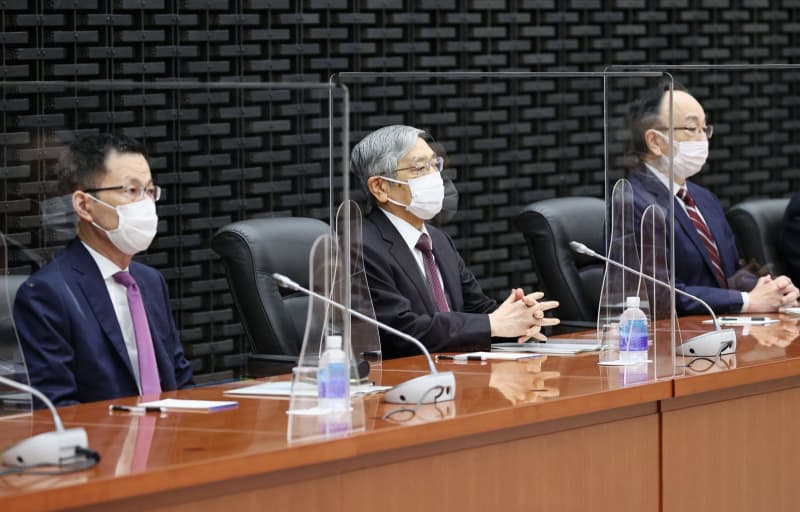 The Bank of Japan on Thursday maintained its economic views on eight of the country's nine regions as supply constraints and the negative impact of the COVID-19 pandemic have eased, but the decision comes amid growing uncertainty over the outlook due to accelerating inflation and a weaker yen.
In its quarterly report on regional economies for October, Chugoku in western Japan was the only region whose assessment was upgraded. The central bank said economies in most of the areas have been "picking up moderately."
The eight regions that saw their assessment retained include Kanto-Koshinetsu covering Tokyo, as well as Kinki that includes Osaka.
The BOJ has not wavered in its resolve to keep interest rates ultra-low for the time being, going against the global trend of monetary tightening in the United States and other major economies.
The stance has led the yen to weaken to its lowest level in over two decades against the U.S. dollar, inflating import costs ranging from energy to food for the resource-scarce nation.
The BOJ has said the economy is still in the midst of recovery from the pandemic, and that higher commodity prices, although they are expected to be only temporary, have emerged as a downside risk to Japan.
In the report, some company officials pointed out that consumers have been becoming more budget-minded amid rising inflation. But others expected a further recovery in the services sector, aided by the fading coronavirus impact and a revival in inbound tourism.
In late September, Japan intervened in the currency market to arrest the yen's sharp slide, buying it for dollars.
While noting the BOJ does not target foreign exchange rates in its policy, Governor Haruhiko Kuroda has underscored that the recent rapid, one-sided depreciation of the yen is undesirable.
The report mentioned both positive and negative comments from businesses about the yen's decline, with some welcoming it as boosting the competitiveness of Japanese exports and others fretting over surging import costs.