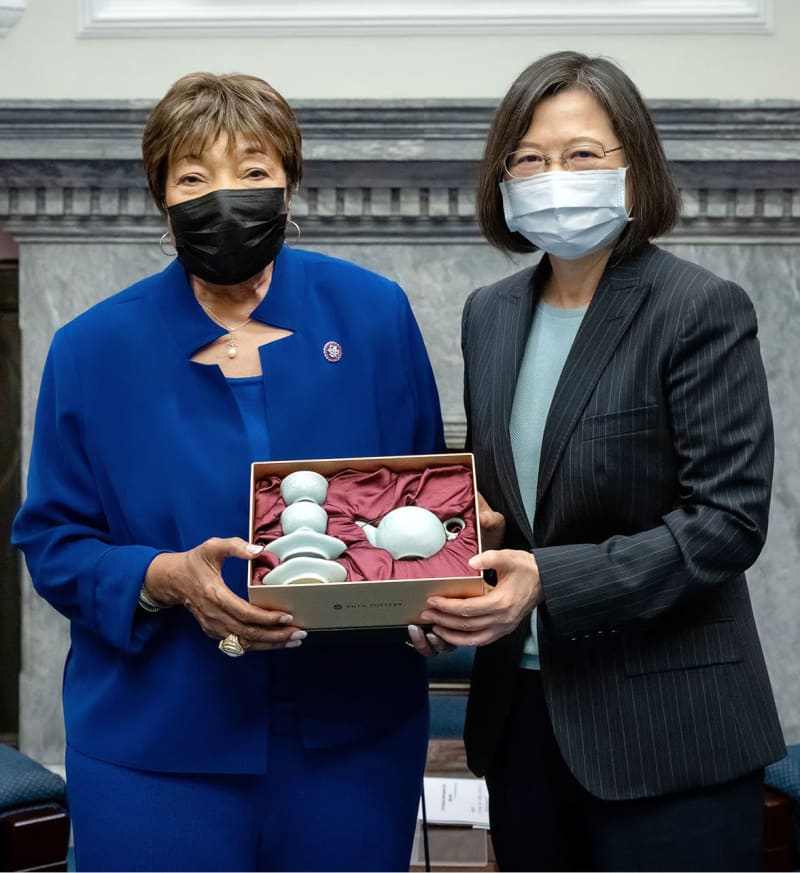 Taiwan President Tsai Ing-wen told visiting U.S. lawmakers on Wednesday that she hopes to see the self-ruled democratic island sign trade deals with the United States and eventually leading to a broad free trade agreement, as the two sides seek to deepen economic and security ties.
In meeting bipartisan delegations led by U.S. Representatives Brad Wenstrup and Seth Moulton, Tsai expressed hope that the U.S. Congress will introduce more Taiwan-friendly bills to consolidate their economic and security partnership.
The two sides' agreement to bolster cooperation to maintain peace and stability in the Indo-Pacific region came amid heightened tensions across the Taiwan Strait triggered by a high-profile visit in August by House of Representatives Speaker Nancy Pelosi.
Tsai told the U.S. lawmakers that Taiwan and the United States, as vital economic and security partners, are closely working together for the upcoming first round of negotiations under a new trade initiative launched in June.
She described their visit, which came after China carried out military exercises in August in retaliation for Pelosi's trip, as an assurance of the "rock-solid support" of the U.S. Congress for Taiwan.
Eddie Bernice Johnson, who joined the delegation, said the trip is "to remind the world that our commitment and shared responsibility for a free and secure Indo-Pacific region remains stronger than ever."