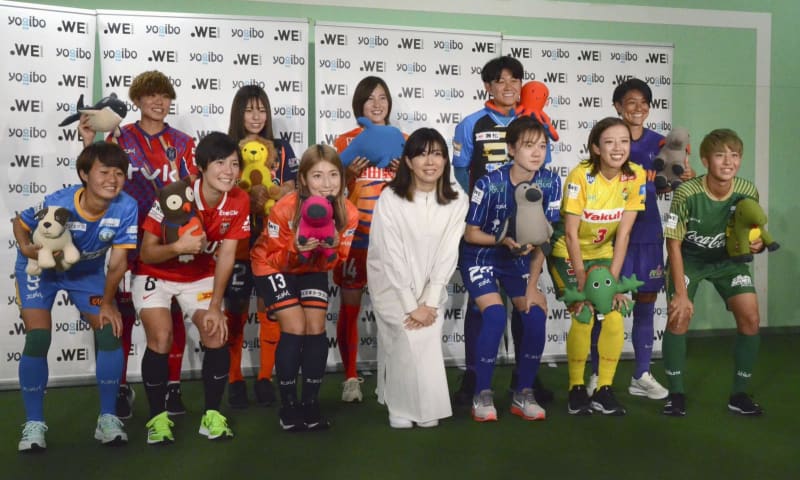 The new chairwoman of the WE League, Japan's first professional women's soccer league since September 2021, pledged Monday to bring more attention to the lesser-known league.
"It's important to tell the attractiveness of the league to catch everyone's eyes," Haruna Takata said at the WE League's kickoff conference for its second season beginning Saturday. "We'll step up our efforts on that front."
She assumed the chairwoman's post in late September, ahead of the 2022-23 season. WE stands for "women's empowerment."
Takata, who has experience serving as club president for V-Varen Nagasaki of the men's J-League second division, also said she expects players to come up with "cool plays," and her mission is to create something to be seen as entertainment.
INAC Kobe Leonessa won the inaugural 2021-22 campaign after losing only two matches.
"My team could have won the title without a loss last season," said INAC goalkeeper Ayaka Yamashita, one of the players who attended the conference. "We'll try to set an amazing record like that (having a season without a single defeat)."