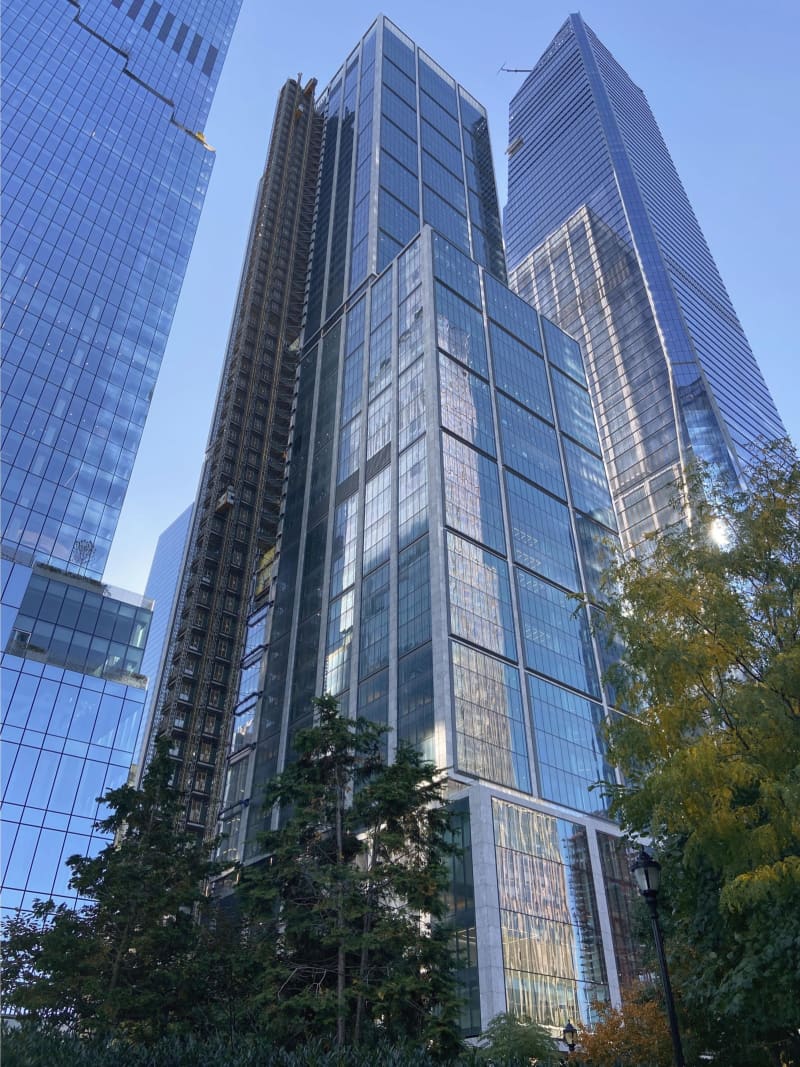 Japanese real estate giant Mitsui Fudosan Co. announced Wednesday the completion of "50 Hudson Yards," a 58-floor building in New York, which it hopes will be one of its flagship properties as it continues to advance into the international market.
Located in Manhattan's large-scale Hudson Yards development district and equipped with luxury condominiums and commercial facilities, the building will house Meta, formerly Facebook Inc., and global investment firm BlackRock as anchor tenants.
According to the real estate company, the building is the largest in terms of total floor space constructed by a Japanese firm in the city at approximately 269,000 square meters.
Amid rising recession fears in the United States, the company said 80 percent of its capacity has already been pre-let.
"We have been well received by companies that value face-to-face interactions," U.S. subsidiary Mitsui Fudosan America Inc.'s President Takeyoshi Sugimoto said.
The project, which costs around $4 billion, is a joint venture with a U.S. development company and others, in which Mitsui Fudosan holds a 90 percent stake.
The Tokyo-headquartered real estate company has said the building will be its flagship property for its international business, along with the 51-floor high "55 Hudson Yards" completed in 2018 and located in the same neighborhood.