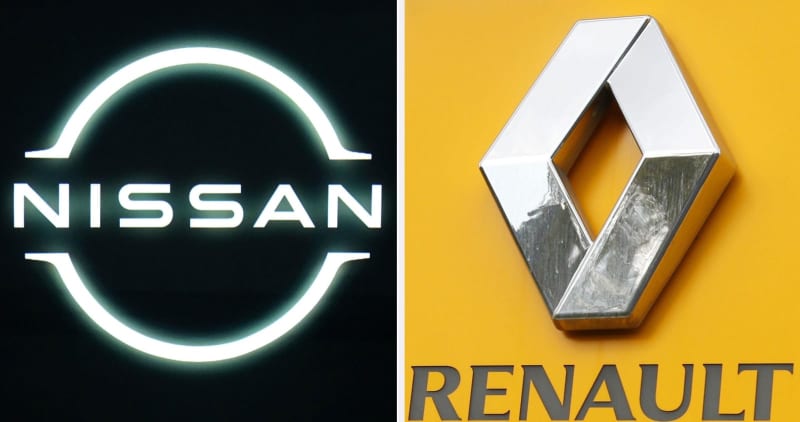 Renault SA is considering cutting its stake in Nissan Motor Co. in steps to 15 percent from 43 percent as part of their partnership review currently in its final stage, with an official announcement expected as early as Nov. 15, sources close to the negotiation said Friday.
Nissan, which has a 15 percent stake in a smaller French partner without voting rights, has been seeking a more balanced capital relationship for more than 20 years after Renault invested in the Japanese automaker at a time when it was struggling under a massive debt.
The two companies, whose partnership also involves Mitsubishi Motors Corp., are considering reshaping their alliance structure to eventually bring their voting rights in each other to an equal level, the sources said.
Renault is apparently in need of new funds to accelerate its development of new electric vehicles, auto industry analysts say, especially after its withdrawal from the Russian market due to the Ukrainian crisis.
Based on the recent share price of Nissan, Renault could raise over 500 billion yen ($3.3 billion) by selling down the stake to 15 percent. Renault may commission sales of its Nissan shares to a trust bank to avoid regulatory compliance risks, according to the sources.
Renault CEO Luca de Meo visited Japan and held a meeting with Nissan CEO Makoto Uchida on Oct. 10. The two companies have said they engaged in "trustful discussions" in an effort to "reinforce the cooperation and the future of the alliance."
Renault became the top shareholder of Nissan in 1999 when the Japanese firm was on the cusp of bankruptcy, sending Carlos Ghosn to lead the overhaul.
Mitsubishi joined the alliance after Nissan acquired a 34 percent stake in it in 2016.