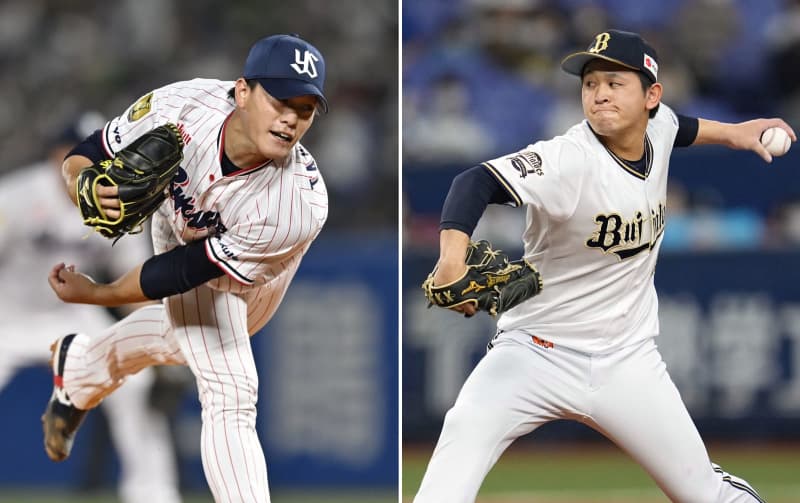 The Orix Buffaloes are determined to turn things around when the Japan Series heads to Kyocera Dome Osaka for Game 3 on Tuesday, skipper Satoshi Nakajima said.
The Pacific League champions trail 1-0 after letting a Game 2 win slip away on the Swallows' Tokyo home turf at Jingu Stadium on Sunday.
With the Buffaloes three outs away from squaring the series 1-1, rookie catcher Soma Uchiyama hit a three-run pinch-hit homer off rookie reliever Shota Abe to help the Swallows salvage a 3-3 tie, preserving their series lead.
"Our bullpen has been giving its all. It won't end like this," said Nakajima, whose club aims to avenge last year's 4-2 Japan Series loss to Yakult. "I want to make sure we switch our mindset. We're going to head out there once more at Kyocera Dome Osaka."
Tuesday shapes as a rematch of last year's Game 2 pitching battle, pitting Yakult's Keiji Takahashi against fellow left-handed starter Hiroya Miyagi. Takahashi got the decision last time around in a 2-0 win in Osaka.
With both bullpens having already shouldered a heavy load following Sunday's 12-inning tie, the starting pitchers' ability to throw deep into the game could prove decisive.
Orix ace Yoshinobu Yamamoto was named the winner of the Eiji Sawamura Award as Japan's most impressive starting pitcher for the second season in a row on Monday.
Whether he pitches again this postseason depends on the Buffaloes' ability to extend the series, with the right-hander a chance to take the mound after Game 6 following his exit from Saturday's Game 1 loss with discomfort in his left side.