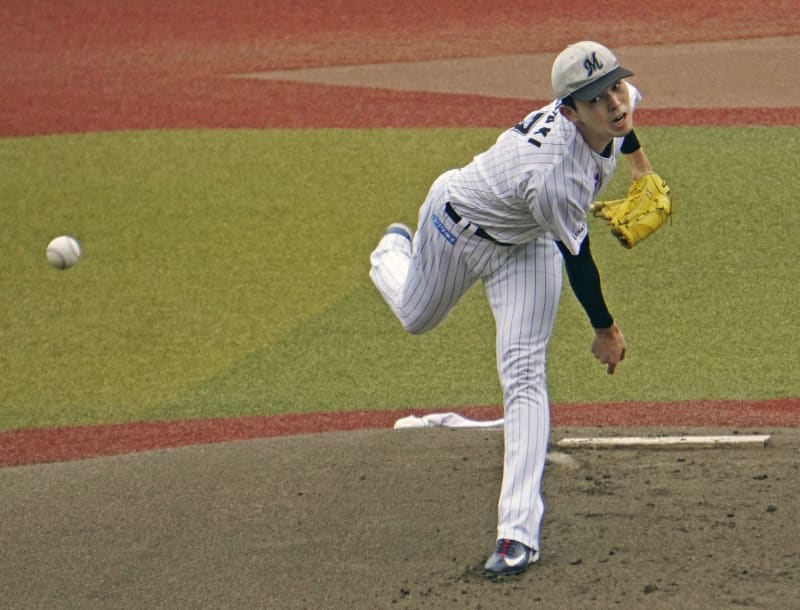 Lotte Marines right-hander Roki Sasaki threw batting practice Tuesday as he prepares to pitch for Japan's World Baseball Classic team in an exhibition game against Australia next week.
Sasaki, who turns 21 on Thursday, became the youngest pitcher in Japanese baseball history to throw a perfect game in April. He threw a total of 33 pitches against four batters during Lotte's autumn training at Zozo Marine Stadium, touching as high as 151 kilometers (93.8 miles) per hour with his fastball.
In the run-up to next March's World Baseball Classic, Japan will play one exhibition game each against the Nippon Ham Fighters and the Yomiuri Giants at Tokyo Dome this weekend before taking on Australia on Nov. 9 and 10 at Sapporo Dome.
Sasaki is scheduled to pitch in the second game against the Aussie team.
"I pitched for the first time in a while, so I threw carefully and tried to get my feel back," Sasaki said. "I'll prepare well for my outing."
Sasaki had a 9-4 record with a 2.02 ERA and 173 strikeouts over 129-1/3 innings in 20 starts this past season.
"He was pitching in a good mood," said new Marines manager Masato Yoshii, a former major league pitcher. "I just want him to enjoy pitching in the upcoming game."