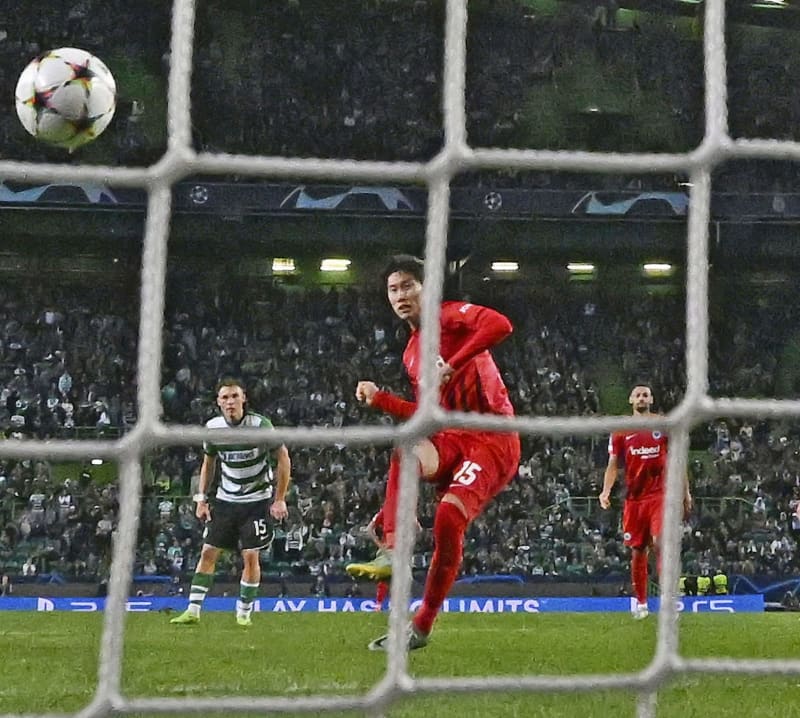 Japan midfielder Daichi Kamada scored in his third straight Champions League game on Tuesday, helping Eintracht Frankfurt reach the knockout stage with a 2-1 win at Sporting Lisbon in Group D.
Kamada slotted home a 62nd-minute penalty to level following a handball by Sebastian Coates, with Kolo Muani hitting a stunning half-volley from a tight angle 10 minutes later to send Frankfurt into the last 16.
Frankfurt finished second in the group on 10 points, while Sporting, who were without Japan midfielder Hidemasa Morita but led through Arthur Gomes in the 39th minute, will head to the Europa League after finishing third on seven points.
"There was some pressure and I was feeling a bit nervous," said Kamada, whose challenge on the ball led to the penalty. He kept his composure, however, and the kick to his right from the spot sent the keeper the wrong way.
Kamada, who started in defensive midfield and moved a position further up the pitch in the second half, vindicated his worth once again to the Japan team ahead of the World Cup which begins Nov. 20 in Qatar.
"(Playing in) The World Cup is the culmination of a player's club performance," said Kamada after he was named among the 26-man squad by Japan manager Hajime Moriyasu earlier in the day.
"I'm in good condition at the moment, so I feel I have some degree of confidence."
Tottenham Hotspur grabbed a late 2-1 win at Marseille to finish top on 11 points, while Marseille finished bottom on six points.