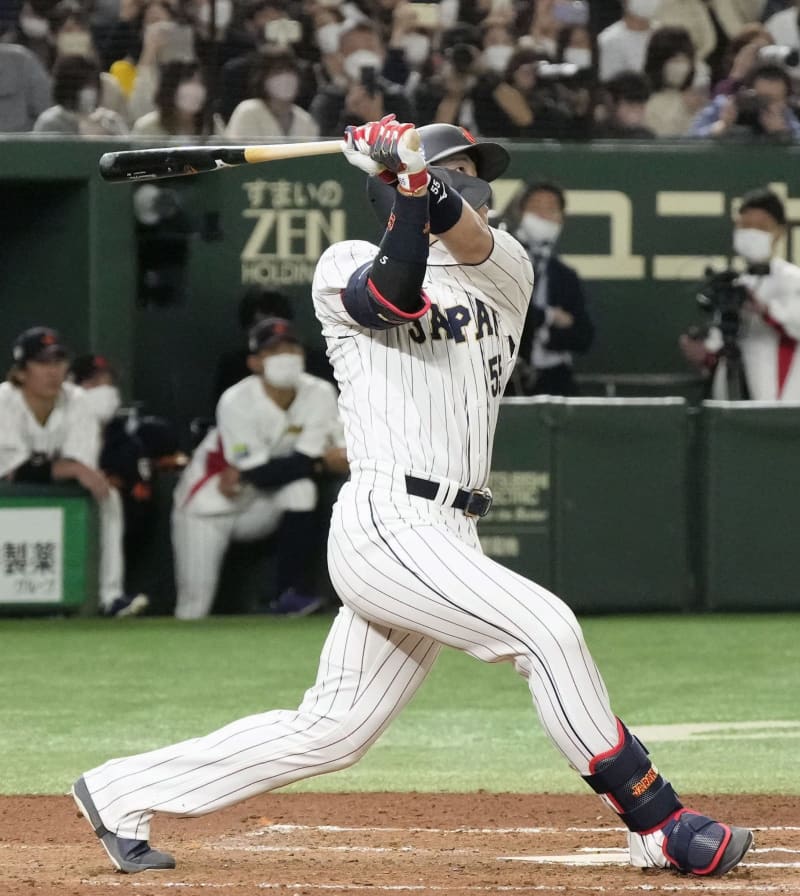 Triple Crown winner Munetaka Murakami hit one of the three home runs belted by Japan's World Baseball Classic team in its 5-4 win over the Nippon Ham Fighters in an exhibition game Saturday.
Slugging catcher Tomoya Mori turned a 3-2 deficit into a 4-3 lead for Japan with a two-run homer in the fourth inning before Murakami added a solo blast into the right-field seats in the sixth at Tokyo Dome.
Nippon Ham drew within a run in the eighth when Yuki Nomura had his second RBI single of the afternoon, but Taisei Ota snuffed out hopes of a comeback with a 1-2-3 ninth for Japan.
Shuta Ishikawa started on the mound for Japan, giving up three runs in four innings. Hiroto Takahashi, who relieved Ishikawa, worked out of trouble in three scoreless innings.
Shugo Maki hit a solo home run in Japan's two-run first in the opener of the WBC team's four-game exhibition series. Japan finished with six hits against Nippon Ham's 11.
Japan, under manager Hideki Kuriyama, will play another game at Tokyo Dome on Sunday against the Yomiuri Giants before traveling to Sapporo Dome for two games against Australia from Wednesday.
Japan is aiming for its third World Baseball Classic title next March, having won the first two of the four previous editions.