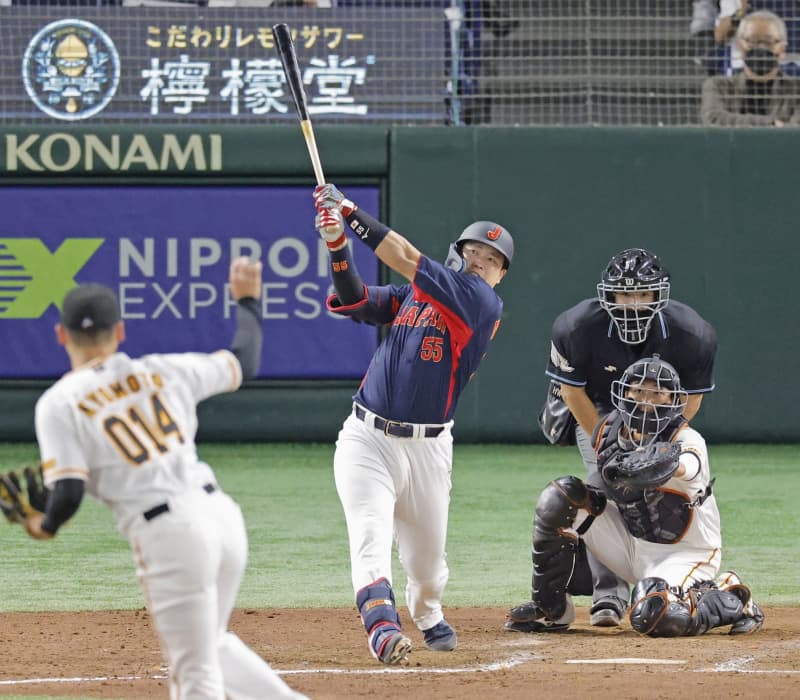 Batting Triple Crown winner Munetaka Murakami hit two home runs for Japan's national baseball team in an 8-4 come-from-behind exhibition win over the Yomiuri Giants on Sunday.
The 22-year-old Yakult Swallows cleanup hitter, who became the first Japanese player to hit 56 home runs in a season this year, tied the warm-up game at Tokyo Dome with a two-run eighth-inning home run and added a solo homer in the ninth.
Adam Walker's three-run home run off Seibu Lions pitcher Kaito Yoza made it 4-1 Giants in the fourth.
Murakami also homered in Japan's win over the Nippon Ham Fighters on Saturday, Japan's first warm-up ahead of its two-game international series against Australia starting on Wednesday at Sapporo Dome, where neither team will have MLB players available.
Japan and Australia are preparing for the fifth World Baseball Classic in March when they will play in the same first-round pool at Tokyo Dome.
At the conclusion of the game, the teams played an additional inning under the tie-breaker rules to be employed in the WBC, where extra innings will begin with a runner on second base.