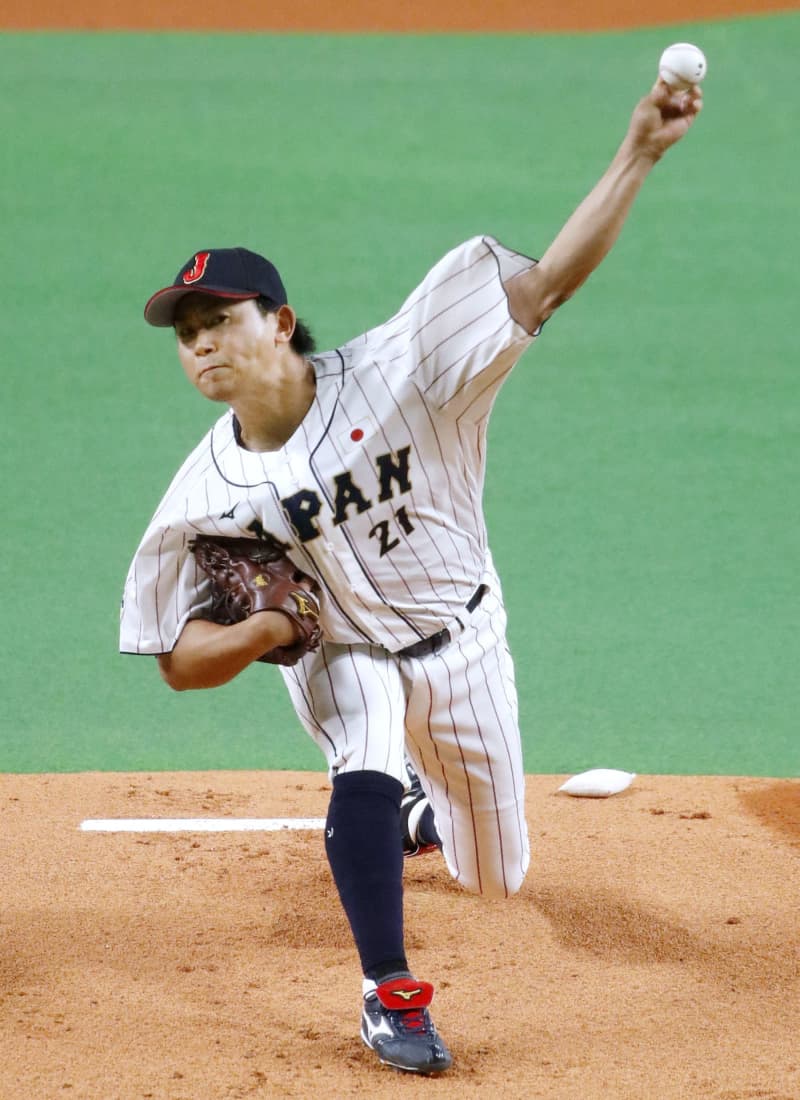 Shota Imanaga struck out 10 and Munetaka Murakami hit his fourth home run in three games for Japan's national team in an 8-1 win over Australia in their first World Baseball Classic warm-up game on Wednesday.
The game was the first of two ahead of March's WBC when Japan and Australia will square off in their first-round pool at Tokyo Dome.
Using the slicker WBC ball, Imanaga's fastball was electric and dominating as he allowed an unearned run on three hits over four innings at Sapporo Dome, where this year he threw a no-hitter.
Japan overturned a 1-0 first-inning deficit as Murakami and Shugo Maki singled in the second and scored on a Kazuma Okamoto single off Australia starting pitcher Warwick Saupold.
Murakami, who became Japan's youngest Triple Crown winner at the age of 22 this year, made it 4-1 in the fifth when Tetsuto Yamada greeted new pitcher Kyle Glogoski with a single and Murakami followed with a home run.
"With two outs and a runner on first, I was looking for extra bases," said Murakami, who homered once in Saturday's exhibition against the Nippon Ham Fighters and twice on Sunday against the Yomiuri Giants.
The right-hander got out of the inning but surrendered four straight hits in the sixth as Japan piled it on. Teruaki Sato made up for his costly first-inning throwing error with an RBI double.
Australia's fourth pitcher, Jon Kennedy, surrendered a two-run Koji Chikamoto single, issued a walk to Ryoma Nishikawa and gave up an RBI single to Yamada to complete the four-run sixth.
Shosei Togo took the mound for Japan from the fifth to the eighth and struck out seven more over four scoreless innings.
Roki Sasaki, who in April became the youngest pitcher to throw a perfect game in Japan, will start Thursday's game for the hosts.