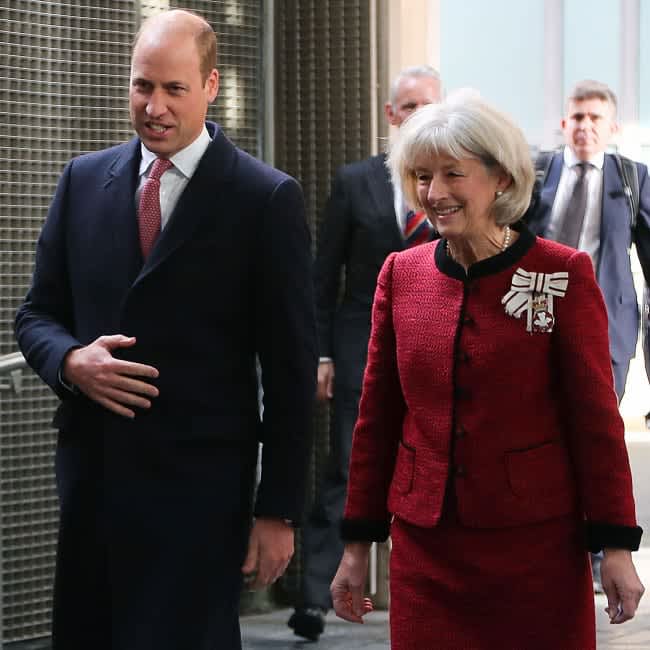 The Prince of Wales still has no plans for an investiture amid his visit to the Senedd in Wales.
Kensington Palace confirmed that there will be no official ceremony for Prince William as the 40-year-old royal - who is first in line to the British throne - met with the four leaders of Welsh Labour, the Welsh Conservatives, Plaid Cymru and the Welsh Liberal Democrats on Wednesday (16.11.22).
The palace said the Duke of Cornwall and Cambridge's visit was "in order to deepen his understanding of the issues and opportunities of greatest importance to the Welsh people."
His father, King Charles, was invested as the Prince of Wales back in 1969, and the future king of England, as per a tweet by ITV Wales' political editor, Adrian Masters, is said to be "acutely aware of the political controversy which still surrounds his father's investiture."
Recently, Wales' first Presiding Officer, Lord Dafydd Elis-Thomas, claimed Charles told him he wouldn't want to put his son "through what [he] went through" in the 60s.
Lord Elis-Thomas said: "... I can tell you in discussions with him when he was still Prince of Wales, when I had cultural responsibilities in the Welsh Government, one of the issues I did raise with him was that I hoped there would never again be an investiture in Caernarfon Castle.
"(Prince Charles) laughed and said, 'Do you think I want to put William through what I went through?'"
A royal spokesperson had already explained: "Right now is about deepening trust with the people of Wales and representing the dynamic Wales that there is today.
"There are no plans for the investiture yet."
A recent petition, signed by tens of thousands of people, called for the title to be scrapped, with campaigners arguing that the last native Prince of Wales died in the Middle Ages.
King Charles was Prince of Wales for more than six decades and he was officially invested by the queen in 1969, in a formal ceremony at Caernarfon Castle.
Charles also studied Welsh history and learned the Welsh language in preparation for the ceremony.