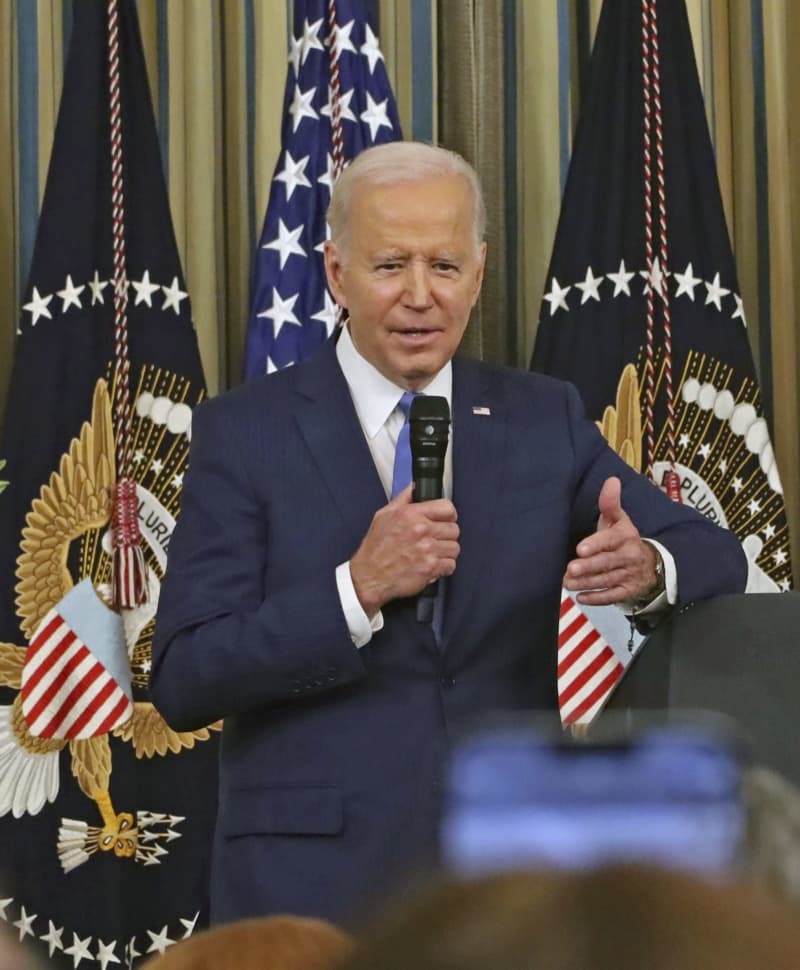 The following is a chronology of major events related to the administration of U.S. President Joe Biden since he took office in January last year.
Jan. 20, 2021 -- Biden is sworn in as U.S. president.
Feb. 19 -- U.S. formally rejoins Paris climate accord.
April 16 -- Japanese Prime Minister Yoshihide Suga becomes 1st foreign leader to hold summit talks with Biden in person at White House.
June 16 -- Biden meets Russian President Vladimir Putin in Geneva.
Aug. 30 -- U.S. says it has completed withdrawal of American troops from Afghanistan.
Sept. 15 -- U.S. announces launch of security partnership with Australia and Britain, dubbed AUKUS.
Sept. 24 -- U.S., Japan, Australia and India hold 1st in-person summit of Quad group in Washington.
Nov. 15 -- Biden signs into law $1 trillion infrastructure investment bill. Biden holds virtual meeting with Chinese President Xi Jinping.
Feb. 24, 2022 -- Russia launches invasion of Ukraine.
March 24 -- North Korea launches intercontinental ballistic missile, 1st such test since 2017.
May 23 -- Biden meets with Japanese Prime Minister Fumio Kishida during his 1st visit to Japan as president, tells reporters U.S. is committed to defending Taiwan in event of Chinese invasion. He also announces launch of Indo-Pacific Economic Framework.
June 29 -- U.S., Japan, South Korea hold 1st trilateral summit talks since 2017 in Spain.
Aug. 2 -- U.S. House of Representatives Speaker Nancy Pelosi visits Taiwan.
Aug. 9 -- Biden signs into law bill that invests $52.7 billion in semiconductor production to secure technological edge against China.
Oct. 4 -- North Korea launches ballistic missile over Japanese archipelago for 1st time since September 2017.
Oct. 12 -- Biden administration labels China as "only competitor" with intent and power to reshape international order in its National Security Strategy.
Nov. 8 -- U.S. midterm elections are held.
Nov. 12 -- The Democratic Party is projected to retain a majority in Senate.
Nov. 15 -- Former President Donald Trump announces he will run in the 2024 presidential election.
Nov. 16 -- The Republican Party is projected to retake a majority in the House.