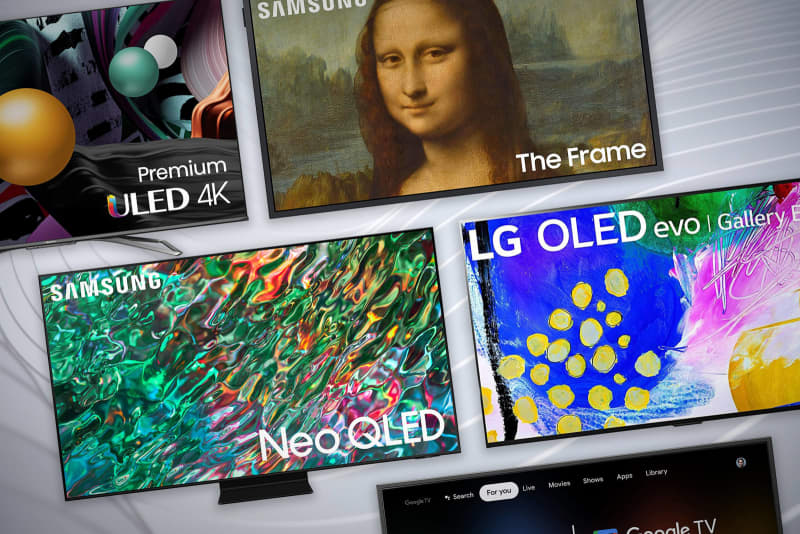 Black Friday is the ideal time to find a bargain on a new TV, whether you're looking to step up in terms of size, resolution, or technology, or you're adding a TV to another room in the house. This is the time when retailers and e-tailers are looking to clear out their unsold inventory to get ready for the new year, and they're slashing prices to clear their shelves.
All the deals listed here are for 2022 models with 4K resolution, unless otherwise noted, but we found some terrific deals on 2021 models as well. We've sorted the TVs by technology, from the least-expensive LED-backlit LCD models to the top-of-the-line OLED TVs.
While prices might drop lower on Black Friday (and we'll be updating this story all week with new deals), inventories will be lower, too. And that could mean that you won't find the model you really want.
Best Black Friday deals on LED-backlit LCD TVs
Best Black Friday deals on 4K mini-LED TVs
Best Black Friday deals on quantum dot TVs
Best Black Friday deals on 4K OLED TVs
Best Black Friday deals on 8K TVs
Black Friday TV deals: What you need to know
---
1.
Why do they call it Black Friday?
It's widely perceived that retailers operate "in the red" (i.e., they're not profitable) until the day after Thanksgiving, when huge sales enable them to finally turn a profit (i.e., they're "in the black"). This year, Black Friday falls on November 25.
4.
Which smart TVs does TechHive rate highest?
The TV market has become incredibly competitive over the past few years, with smaller brands like Hisense, TCL, and others giving companies like LG, Samsung, and Sony a run for their money. That said, the bigger brands tend to be first to adopt the latest technologies. Check TechHive's top smart TV picks for our latest reviews.
4.
What does all this TV terminology mean? What's real and what's marketing fluff?
We hear you! You'll find plain-language explanations of just about every TV term and technology you'll encounter when shopping at the preceding link.
4.
A lot of these deals are at Amazon. Do you need to be an Amazon Prime member to get Amazon's best Black Friday deals?
Unlike Amazon's increasingly frequent Prime Day sales, you don't need to subscribe to Amazon Prime to score any of these deals. But a Prime membership does come with other benefits, including free shipping. You also get subscriptions to Amazon Prime Video, Amazon Music, and Prime Gaming.
Amazon Prime costs $14.99 a month, or $139, and you can sign up for a free 30-day Prime trial.