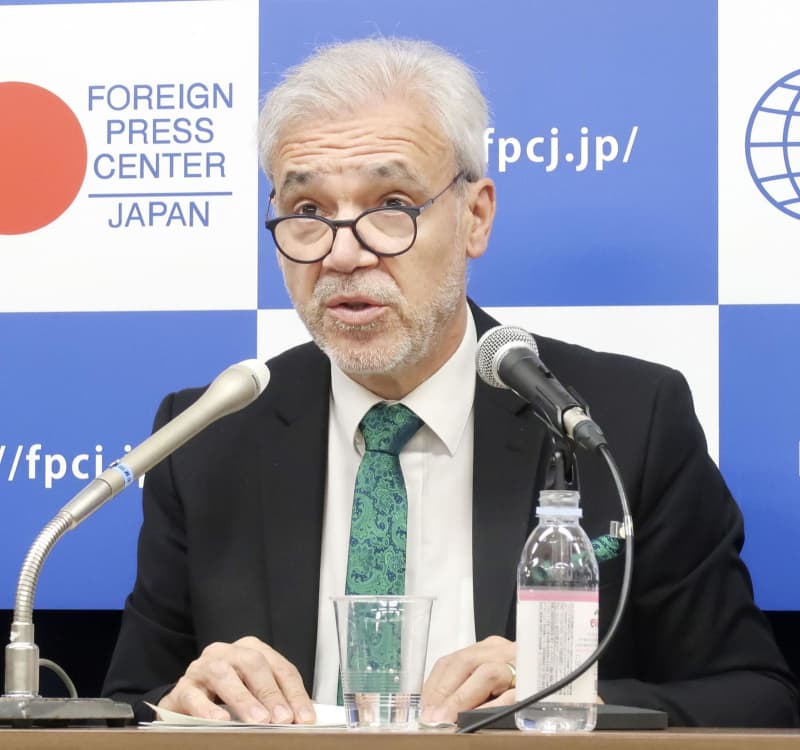 An International Atomic Energy Agency official said Friday that a report to be released early next year on Japan's plan to discharge treated radioactive water into the sea from the crippled Fukushima Daiichi nuclear power plant "will provide confidence to Japanese society, neighbors, all the (IAEA) member states."
The report will be an independent and scientific evaluation based on international standards, said Gustavo Caruso, director and coordinator of the IAEA's Department of Nuclear Safety and Security, at a press conference in Tokyo following the completion of the organization's second safety review.
During the five-day on-site assessment through Friday, an IAEA task force of experts led by Caruso discussed radioactivity measurements that should be taken when the water is released with plant operator Tokyo Electric Power Company Holdings Inc. and the Ministry of Economy, Trade and Industry.
On Wednesday, the team inspected the Fukushima Daiichi nuclear power plant, crippled by the 2011 earthquake and tsunami.
Tokyo decided in April last year to gradually discharge the water, treated through an advanced liquid processing system that removes radionuclides, except tritium, into the Pacific Ocean after dilution from around spring 2023.
Water that has become contaminated after being pumped in to cool the melted reactor fuel at the plant has been accumulating at the facility, mixing with rainwater and groundwater at the site. Tanks holding the water occupy a large area of the complex and are nearing capacity.
But even if the review by the IAEA finds that some aspects do not comply with international standards, it will be left up to the Japanese government to decide whether to postpone or cancel the water release, according to Caruso.
The IAEA will revisit Japan in January to exchange views with the Nuclear Regulation Authority.
"Before the water discharge begins, the IAEA will issue a comprehensive report on all collected findings until now," Caruso said.