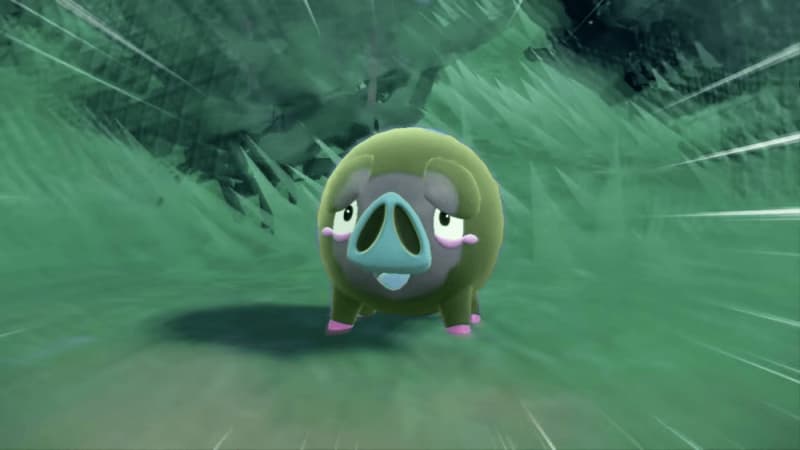 Pokémon Scarlet and Violet is now available around the world and players are already sharing the tricks and tips to find shiny Pokémon.
Hunting for shiny Pokémon is one of those unwritten side quests that Pokémon players like to take on. A shiny Pokémon is the same Pokémon but with different colors. The stats and moves don't change, so shiny Pokémon are not stronger than the regular version.
According to early data by players, there is a 1 in 4,096 chance of a Pokémon being a shiny or 0.02%. Not a great number.
Is there a trick to getting shiny in Pokémon Scarlet and Violet?
There are multiple methods to improve the chances of encountering shiny Pokémon in Scarlet and Violet. The first option is catching as many Pokémon as you can. When a player catches between 30 and 59 Pokémon consecutively, the chances improve to 1 in 2,048 or 0.04%. Still, not ideal.
Catching over 60 Pokemon increases the odds to 1 in 1,365. The chances can go as high as 1 in 512 but for that, players will need a Shiny Charm and a sandwich.
In Pokémon Scarlet and Violet, players can prepare sandwiches and each recipe has a different outcome. The sandwiches are prepared at the picnics and the ingredients can be acquired at different shops across the Paldea region.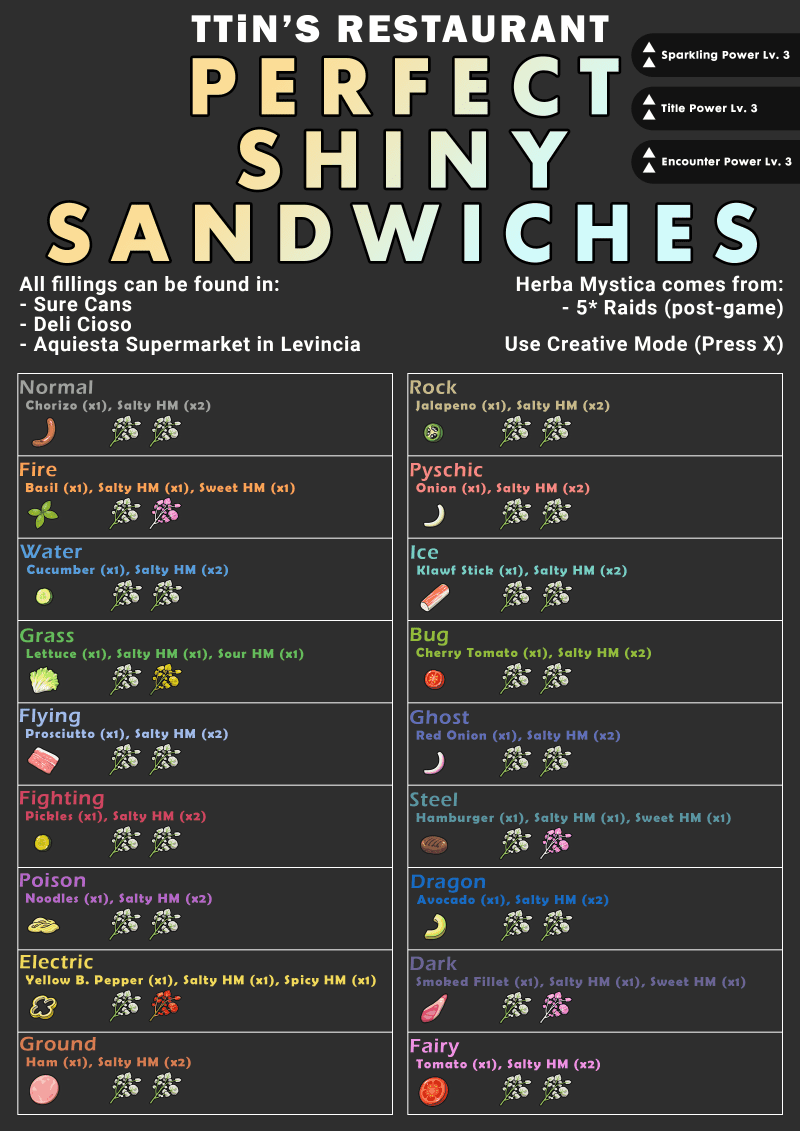 The graphic above, created by a player, shows all the combinations to find a specific type and increase the chances of encountering a shiny.
Not all Pokémon are available in their shiny version. The following Pokémon cannot be found as shiny at the moment of the release:
Starters, Sprigatito, Fuecoco and Quaxly
All in-game trades with NPCs
The Titan Pokémon
Galarian Meowth gift
Gimmighoul chest form
The ruinous Pokémon, or sub-legendary
It is unclear if Pokémon plans to unlock the shiny versions in the future.
The post How to find shiny in Pokémon Scarlet and Violet appeared first on WIN.gg.