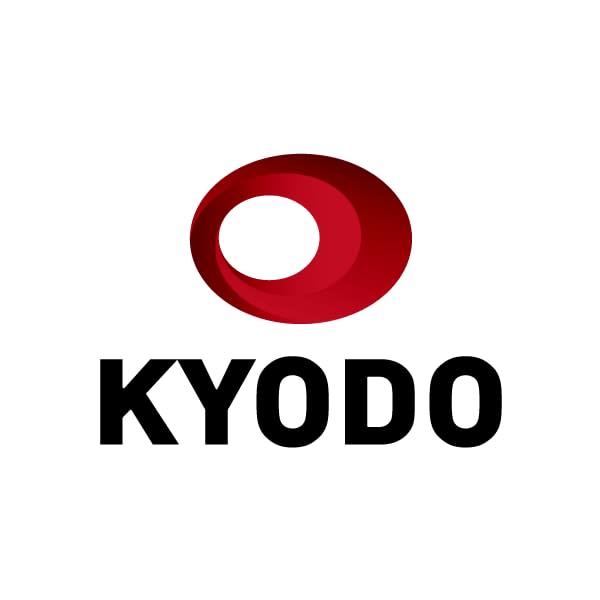 World economic growth will slow sharply to 2.2 percent next year from a slightly upgraded 3.1 percent this year, the Organization for Economic Cooperation and Development said Tuesday, amid a global tide of monetary tightening to tame inflation partly blamed for Russia's war.
The Paris-based club of rich economies does not see a global recession as its main scenario, projecting that growth will accelerate toward 2.7 percent in 2024. The outlook for Japan was slightly upgraded for next year, with its economy now forecast to grow 1.8 percent instead of 1.4 percent in the previous report in September.
Japan has been slow in its recovery from the COVID-19 pandemic, making the Bank of Japan an outlier that is in no rush to tighten policy. The world's third-largest economy, which the group expects to expand by 1.6 percent in 2022, unchanged from September, will likely continue with its catch-up efforts. The projections are above Japan's potential growth rate of around 1 percent.
"We are currently facing a very difficult economic outlook," OECD Chief Economist ad interim Alvaro Santos Pereira said in the latest report. "Our central scenario is not a global recession, but a significant growth slowdown for the world economy in 2023, as well as still high, albeit declining, inflation in many countries."
Among Japan's major trading partners, the United States is expected to see its growth sharply slow to 0.5 percent next year from a slightly upgraded 1.8 percent this year, as the Federal Reserve has been aggressive in raising interest rates to rein in surging inflation, fueling fears of a recession.
China's growth for this year will be 3.3 percent before picking up to 4.6 percent next year, slightly slower than 4.7 percent in the previous report. Beijing's zero-COVID policy, coupled with real estate troubles, has cast a pall over its economy, boding ill for Japan and many other countries' growth.
"Global prospects are also becoming increasingly imbalanced, with the major Asian emerging-market economies accounting for close to three-quarters of global GDP growth in 2023, reflecting their projected steady expansion and sharp slowdowns in the United States and Europe," the report said.
The Fed, the European Central Bank and the Bank of England are among major central banks that have been hiking interest rates as inflation has hit levels unseen in years. The U.S. dollar has strengthened sharply in the process, raising concern about capital outflows from emerging economies.
Japan has also seen inflation accelerating in recent months, with the key core consumer price index excluding volatile fresh food items hitting a 40-year high of 3.6 percent in October, though the pace is far slower than in the United States or Europe.
Japanese monetary authorities have stepped into the currency market to slow the yen's rapid depreciation, which has exacerbated the pain for resource-scarce Japan which relies on imports.
Pent-up demand is expected to support the economy, which unexpectedly shrank 1.2 percent in the July-September quarter, but its sustainability is in question as quickening inflation is hurting consumer sentiment at a time when wage growth has not kept pace.
The Japanese government is seeking to enact a roughly 29 trillion yen ($205 billion) budget for the current fiscal year to fund an economic package that includes inflation-relief steps.
"A key source of uncertainty is the impact on domestic demand of rising inflation from yen depreciation and energy price increases," the report said about Japan.
Russia's war on Ukraine has sent energy prices higher globally, hitting Japan and other resource-scarce nations. The eurozone also has some members highly dependent on Russian energy sources.
The growth forecasts for the eurozone were revised to 3.3 percent this year and 0.5 percent next year, up 0.2 percentage point from September, respectively.
"The uncertainty about the outlook is high, and the risks have become more skewed to the downside and more acute," the report said.