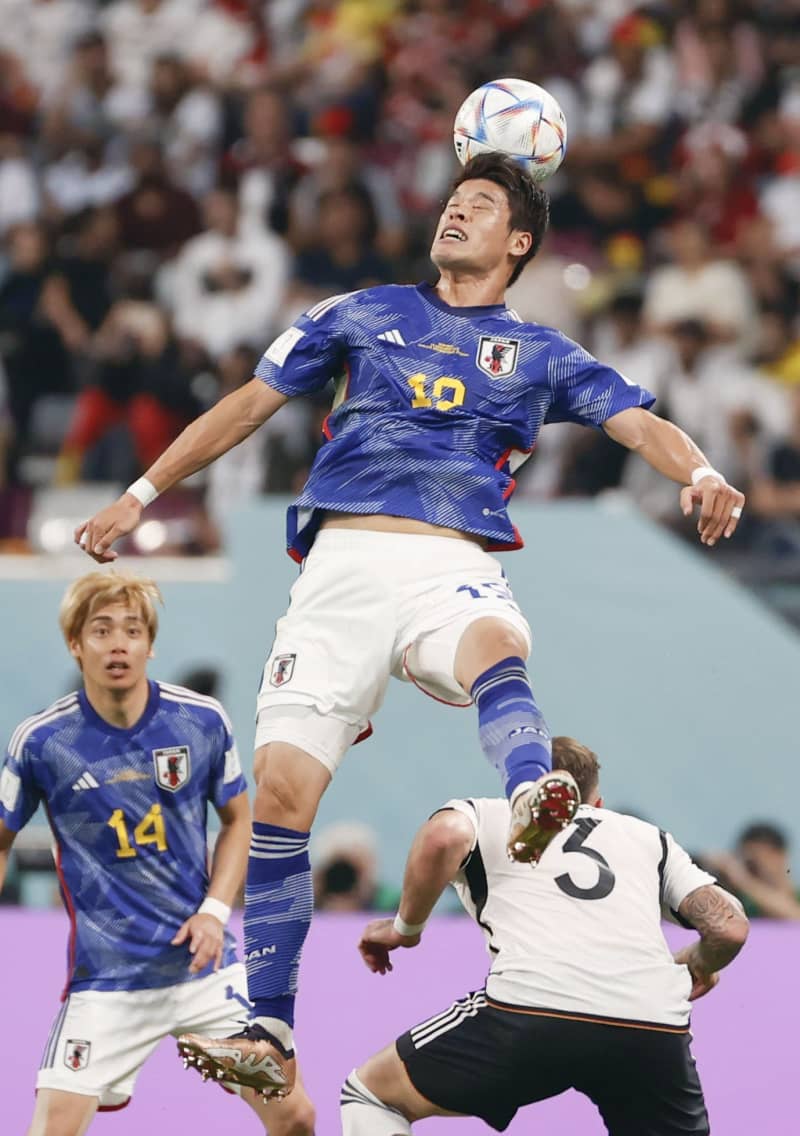 Injured defender Hiroki Sakai said Friday he will make himself available for Japan's upcoming World Cup game against Costa Rica but understands others will decide his fate.
"My feeling is not so bad, so I want to be ready for the next match, but the decision is everything (to do with the) coach, so maybe I will speak to the coach, the team, the doctor, everybody," said the 32-year-old Urawa Red Diamonds player.
After being substituted in the 75th minute of Japan's shock come-from-behind 2-1 win over Germany on Wednesday, Sakai has not taken part in either of Japan's training sessions due to his left hamstring issue.
"I want to play, but an injury is an injury, (so) I will see...I will do my best," he said.
Injury or not, Sakai said he and his teammates very quickly put their history-making night behind them so they could focus on Sunday and the Costa Rican challenge.
"It was not so difficult (to shift focus) because every country is powerful in the World Cup...I think every team can win against a strong team," he said.
"Of course, Costa Rica's first match was very disappointing, 0-7, but Costa Rica has good power, so we give the maximum."
Sakai was one of the five Japanese players substituted in the second half by Japan manager Hajime Moriyasu, with the changes and formation shift turning the game in the Samurai Blue's favor.
Kaoru Mitoma was brought on, and it was his penetrating dribble and pass to Takumi Minamino that resulted in Ritsu Doan scoring Japan's first goal.
After a training session in nearly 30-degree midday Doha heat, the Brighton & Hove Albion winger said he enjoyed his moment in the spotlight in his World Cup debut, with many people from home sending congratulations.
"Lots of messages were sent, and it made me very happy, and it is difficult to transition (from that feeling), but yeah, we are professionals, a professional team, and we have a lot of experienced players. This experience helps us a lot," the 25-year-old said.
"Everyone has calmed down now. Of course, I am calmed down now...We made history, but it is done. We have to be quick to focus on the next game."
"The next opponent is a different team, the detail and defense, the quality and the different style of football. So we have to be ready for another type of preparation and another mentality."
Junya Ito believes the Costa Ricans will come out with a sense of desperation, but far from being something he is concerned about, he sees it as an opportunity.
"They have to win. Otherwise, they are out," he said. "I believe they'll come out chasing from the front a bit, so that might be something we can exploit."
Taking advantage of Costa Rica is something with which the Reims player has some previous experience.
In September 2018, he scored his debut goal for Japan against the Central Americans, Japan's third in a 3-0 win in Osaka, which was also Moriyasu's first game in charge.
"I sort of remember what kind of goal it was. I have a good image of (facing) them," the 29-year-old said.
"That one goal kept me in the national team and allowed me to rack up my international caps, so I believe it was important."