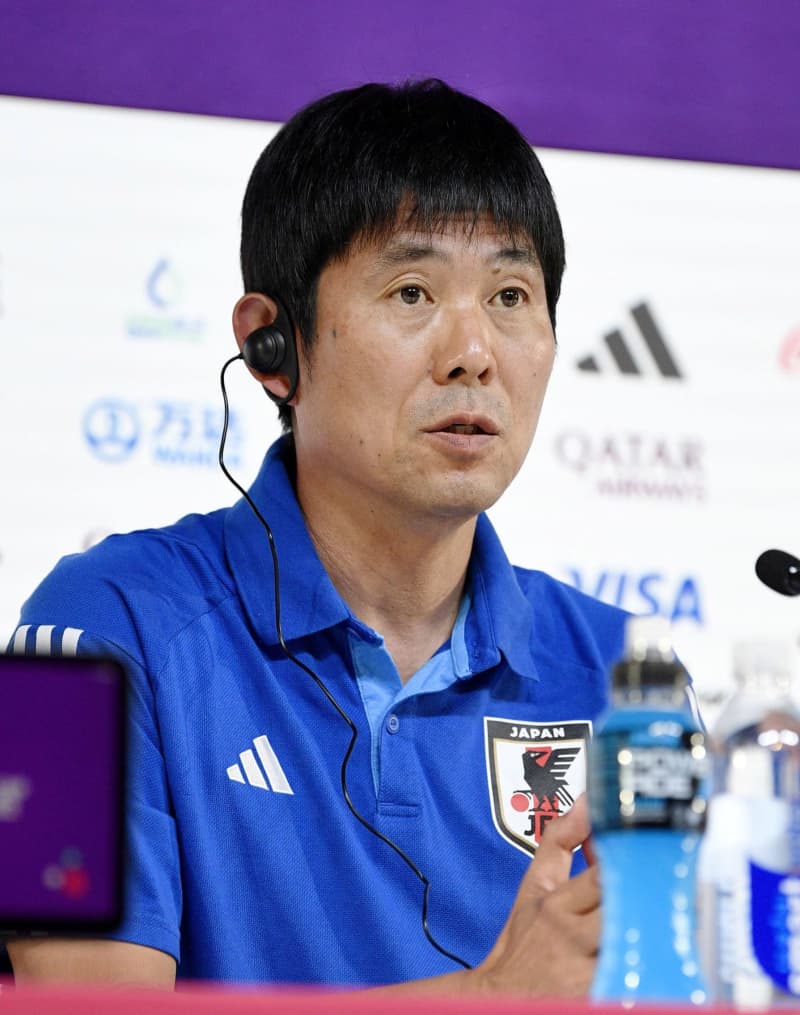 Costa Rica manager Luis Fernando Suarez was forced to insist "we are not dead" Saturday in his pre-match press conference ahead of his team's World Cup game against Japan, while Hajime Moriyasu felt the need to say little more than "we will do our best."
The two managers find themselves in very different situations. Suarez is under huge pressure after his team gave up seven goals in their opening-match demolition by Spain, while Moriyasu has been enjoying widespread praise for his tactical moves that many say delivered Japan their upset 2-1 win over Germany.
For Japan, a win on Sunday at Ahmad Bin Ali Stadium in Al Rayyan will guarantee them a place in the round of 16 as long as Spain beat or draw with Germany. Costa Rica must win to keep their tournament alive.
"We are aware there is no time," Suarez said at the Main Media Center in Doha on Saturday.
"What is most important is that we didn't stay put, we didn't wait and see. We are doing things so we can play differently."
Where Suarez talked of changing mindset, possibly his starting 11 and the level of risk he needs to take, Moriyasu barely even feels the need to adjust course.
"I hope the players can unite and play persistently until the end and we will go for the win, be aggressive and persevere," he said, a sentence that has effectively been his Qatar World Cup mantra.
"I am sure they will play against us with full determination, I would imagine. So we will do what we can do."
Moriyasu has some hurdles to clear, though, with the likely injury absences of Takehiro Tomiyasu and Hiroki Sakai, the former one of the five players he brought on in his formation shift and the latter his starting right back against Germany, reducing the options on the right of his defense.
"The key to beating Costa Rica is choosing the best players, and according to the situation we will think about which substitutes to use," said Moriyasu.
While Suarez had to defend his players after being asked by a journalist to convince fans in Costa Rica to get up at 4 a.m. to watch the game, Moriyasu had to choose what he is most happy about.
"In terms of growth, both in defense and attack, I think we are developed and improved so, personally speaking, I think that was what I am impressed with," he said.
Moriyasu was asked whether he planned to play the possession game, given Germany did not offer Japan that chance for most of their game on Wednesday.
He said, "we would like to hold the ball and control the game" while adding that the pace of transition from defense to attack is also vital.
"From our side, we will focus on each and every match, we will play our best, show our best performance," Moriyasu said.
"This is how we played in the opening match, our players demonstrated that. So for tomorrow's match we will show what we have got."