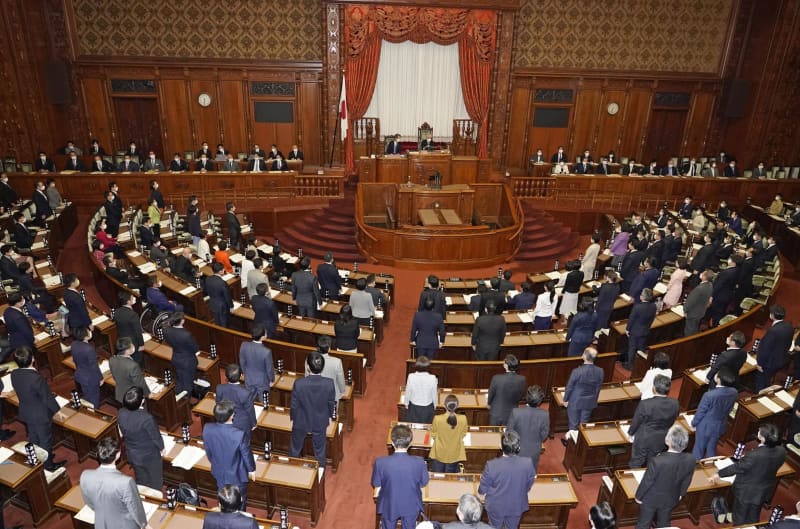 Japan's parliament on Friday enacted a 28.92 trillion yen ($214 billion) extra budget for the current fiscal year to help struggling households cope with accelerating inflation and support an economy facing downward pressure.
The House of Councillors approved the second supplementary budget of the year through March 2023 on Friday after the House of Representatives passed it earlier this week.
The funding is necessary to implement inflation-relief steps included in a broader package to ease the pain on households, mainly by reducing their utility bills amid higher energy costs caused by Russia's war in Ukraine.
Rising inflation has become a global issue and Japan, which has seen prices rise at a much slower pace than the United States or Europe, is no exception.
It has become one of the biggest challenges facing Prime Minister Fumio Kishida, who has seen a sharp drop in support ratings after more than a year in office due to controversy over ties between his ruling party and a controversial religious group.
The support measure aims to reduce utility bills for an average Japanese household by 5,000 yen a month between January and September, with 3.11 trillion yen set aside for electricity and city gas payments.
Some 3.02 trillion yen is earmarked to retain government subsidies to oil wholesalers in order to prevent a rise in gasoline and kerosene prices.
Such energy-focused steps would limit the rise in consumer inflation by 1.2 percent or more, according to a government estimate. Core consumer inflation in Japan jumped 3.6 percent in October from a year earlier.
The government will secure most of the funding by issuing bonds worth 22.85 trillion yen, even as the country's fiscal health is already the worst among advanced economies.
As the COVID-19 pandemic and Russia's invasion of Ukraine have raised the need for more fiscal stimulus to support the economy, massive reserve funds, which can be used at the discretion of the Cabinet without parliamentary approval, have come under greater scrutiny.
With the addition of 4.74 trillion yen in the latest budget, the total amount of such reserve funds earmarked for the current year totaled 11.76 trillion yen.
The government will accelerate work toward the year-end to compile a state budget for the next fiscal year from April.