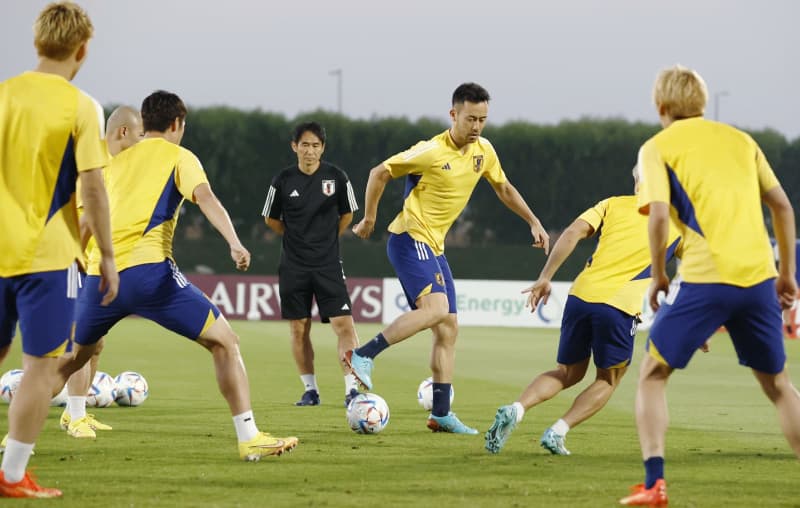 Japan captain Maya Yoshida said Sunday his team must not be satisfied with what they have achieved so far at the Qatar World Cup and instead should be aiming to raise the bar higher.
"For Japanese soccer to go one level higher, we must become a team that consistently gets past the group stage," he said at the Japan training base in Doha a day ahead of their sudden death round of 16 game against Croatia.
"We've reached the round of 16 at successive World Cups for the first time. But I always say, we should not be satisfied with this result. We should create a new page in history."
Yoshida has the opportunity to captain Japan to their first World Cup quarterfinal, but to do so he will have to marshal the defense in its efforts to contain a veteran Croatia attack led by midfield lynchpin Luka Modric.
He said "small details" can be the difference between victory and defeat.
Against a resilient and consistent team like Croatia which has had two 0-0 draws already at the tournament, it may be a small detail that decides Monday's game at Al Janoub Stadium in Al Wakrah.
Now in his third World Cup, the 34-year-old Schalke player, who also had a long stint playing for Southampton in the Premier League, said his experience of reaching the round of 16 at the 2018 World Cup has helped him prepare his mindset as well as his body.
Yoshida said he and teammates were exhausted after the first three matches in Russia, with Japan then squandering a two-goal lead to lose 3-2 to Belgium in the round of 16.
"I have prepared myself for the fact that it is going to be hard...so I think I am in better shape than I was four years ago," he said.