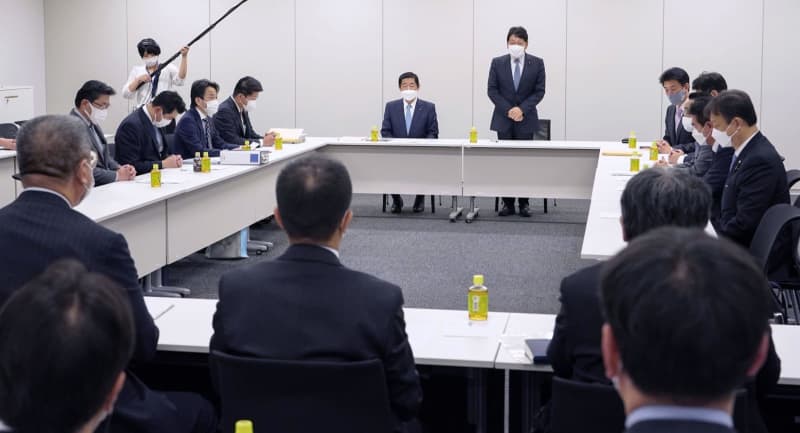 Japan is considering spending around 5 trillion yen ($37 billion) to develop and deploy long-range missiles from fiscal 2023 to 2027, government sources said Tuesday, as the nation aims to possess an enemy base strike capability to address growing security threats.
The homemade "standoff missiles," capable of being launched from beyond the range of enemy fire, will be central to what the government calls a "counterstrike capability," amid China's military buildup and North Korea's repeated ballistic missile launches, according to the sources.
The plan emerged a day after Prime Minister Fumio Kishida instructed the finance and defense ministers to allocate around 43 trillion yen for the five years starting April, more than 50 percent higher than its current five-year spending plan of around 27.47 trillion yen from fiscal 2019.
The envisaged expenditure will be mentioned in a government document specifying defense equipment development plans and necessary expenses for five years, when it is updated by mid-December. The current program covers fiscal years 2019 to 2023.
Of the around 5 trillion yen, about 1 trillion yen will be used to extend the range of the Ground Self-Defense Force's Type-12 surface-to-ship guided missiles, and to diversify launch platforms so the projectiles can be fired from ships and aircraft, the sources said.
Around 800 billion yen will be spent on the development of high-speed glide weapons for the defense of remote islands in southwestern Japan and hypersonic missiles that are difficult to intercept, according to the sources.
In addition to deploying missiles, the government will also utilize various types of drones, including offensive ones to eliminate intruders and those able to operate underwater, the sources said.
The government plans to include the controversial idea of acquiring a counterstrike capability, which would allow Japan to fire upon and disable enemy missiles before they are launched from foreign territory, in the National Security Strategy to be revised together with two other defense documents later this month.
To beef up Japan's defense capabilities, the ruling Liberal Democratic Party led by Kishida has set a goal of nearly doubling Japan's defense spending to 2 percent or more of gross domestic product -- a level on par with North Atlantic Treaty Organization member states -- over the next five years.
Japan has long capped its annual defense budget at around 1 percent of GDP, or more than 5 trillion yen, while holding an exclusively self-defense-oriented security posture under its war-renouncing Constitution.