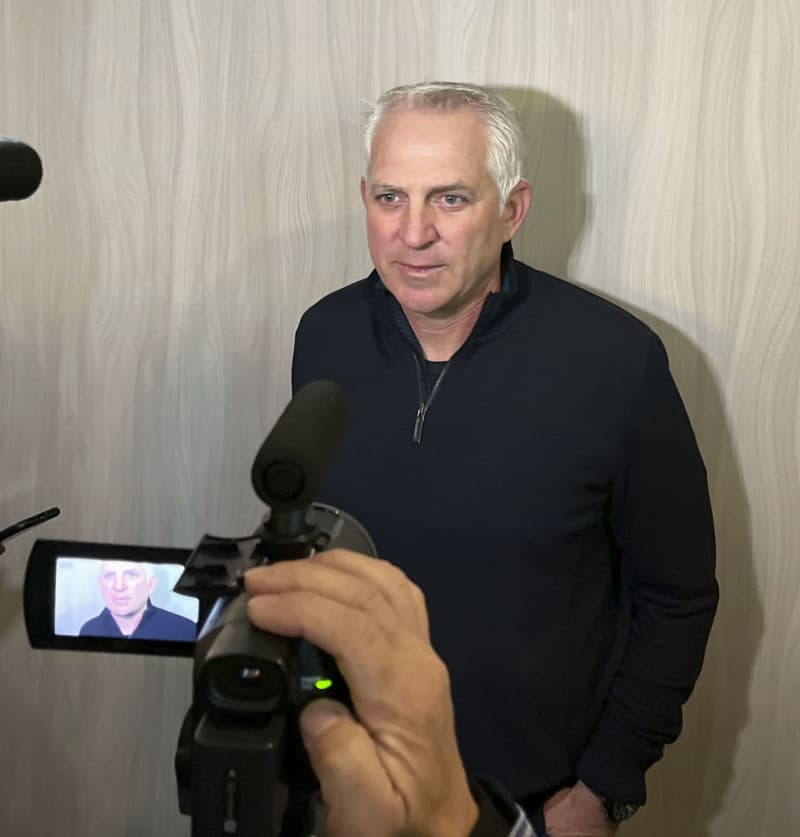 Japanese pitcher Kodai Senga, known for his dominant splitter, hopes to sign a five-to-six-year contract with a "competitive" MLB club, agent Joel Wolfe revealed Tuesday.
The 29-year-old right-hander has visited six or seven cities on a recent tour of the United States and received presentations from clubs about their plans for him, according to Wolfe.
Senga has an 87-44 career record over 11 seasons, all with the Fukuoka-based SoftBank Hawks of Japan's Pacific League. In 2022, he went 11-6 with a 1.94 ERA and 156 strikeouts in 144 innings.
Wolfe said there is a chance Senga signs before the end of the calendar year.
Clubs such as the San Francisco Giants and San Diego Padres are said to be among Senga's suitors, with Padres general manager A.J. Preller confirming his club's interest.
"We've got a lot of history seeing Kodai Senga pitch in NPB," Preller told a press conference at Major League Baseball's winter meetings in San Diego.
"He's obviously a very accomplished pitcher. From a team standpoint, winning a lot, winning multiple championships there in Japan. He's filled all kinds of different roles. He's pitched in the Olympics, the WBC. He's a talent."
At the same venue, top agent Scott Boras talked about his two Japanese clients using the posting system to play in the United States, outfielder Masataka Yoshida and pitcher Shintaro Fujinami.
Boras said Yoshida has drawn interest from many clubs and expects him to sign a multiyear contract.
MLB notified its 30 teams the same day that the 29-year-old, two-time PL batting champion is free to sign with any of them.
Fujinami, 28, who was two-way star Shohei Ohtani's rival in their high school days, wants to begin his major league career as a starter, but many clubs see him as both a starter and a reliever.