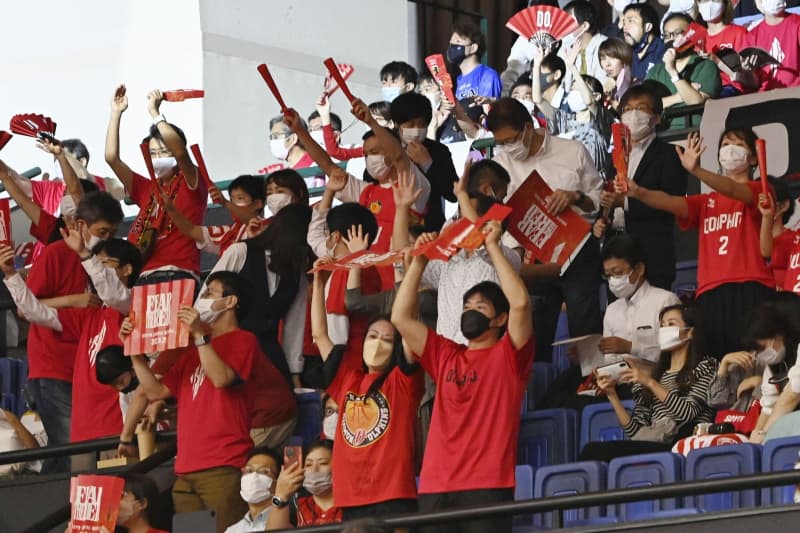 In a move to ease COVID-19 restrictions at game venues, Japanese basketball's B-League said Friday it will start allowing fans to shout during games next month while keeping a ban on chants such as "defense, defense" amid fear of airborne droplet transmission.
The partial lifting of the restrictions will take effect on Jan. 14, starting with the All-Star game at Adastria Mito Arena in Ibaraki Prefecture.
Fans will be able to do countdowns and temporarily call out the names of players and clubs even when a venue is at full capacity.
The league negotiated with the government through the Japan Sports Agency over the current COVID rules aimed at preventing the spread of the coronavirus, its chairman, Shinji Shimada, said.
"We were given permission after they (the government) extended their interpretation," he said. "It's a big step for the sporting world."
The league will check the level of infection risks at the All-Star game and publish its results. For B-League games on Jan. 18 and after, home clubs will decide whether to adopt the new rules on cheering.