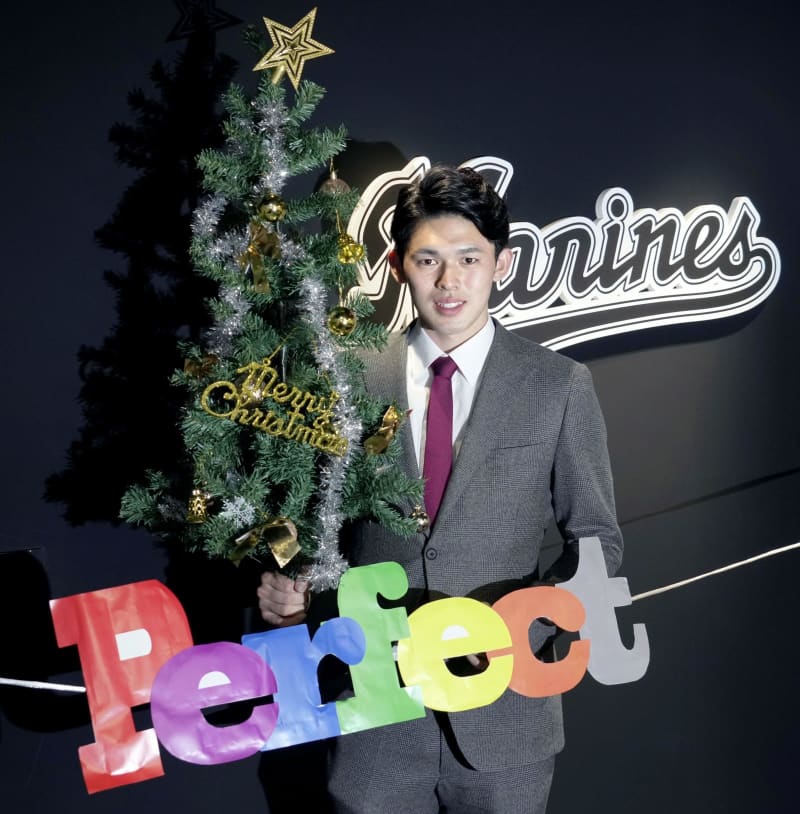 Lotte Marines flamethrower Roki Sasaki signed Saturday for an estimated 80 million yen ($608,000) for 2023, his fourth year with the Pacific League club.
Sasaki received a raise of 50 million yen from a year earlier, following a season that saw him become the youngest pitcher in Japanese baseball history at 20 years and five months to throw a perfect game.
The right-hander, who turned 21 on Nov. 3, posted a 9-4 win-loss record with a 2.02 ERA and 173 strikeouts, the second most in the league, in 129-1/3 innings over 20 starts this year.
He also hit a career-best 164 kilometers per hour (101.9 mph) with his fastest pitch.
"I received a good evaluation," Sasaki said at Zozo Marine Stadium in Chiba near Tokyo. "I made a good start to the season, but my numbers dropped in the second half after being sidelined. Overall, it was a frustrating season."
"I think I can do much more. I'll aim even higher."
Japan's World Baseball Classic manager Hideki Kuriyama hopes Sasaki will strike out many major league hitters at next March's tournament.
"I'll just give my best whenever I'm told to pitch," Sasaki said. "It's a great opportunity for me to be with active major leaguers (on the Japan team). I'll try to learn something for myself."
Los Angeles Angels two-way player Shohei Ohtani, San Diego Padres pitcher Yu Darvish and Chicago Cubs outfielder Seiya Suzuki plan to play for Japan.