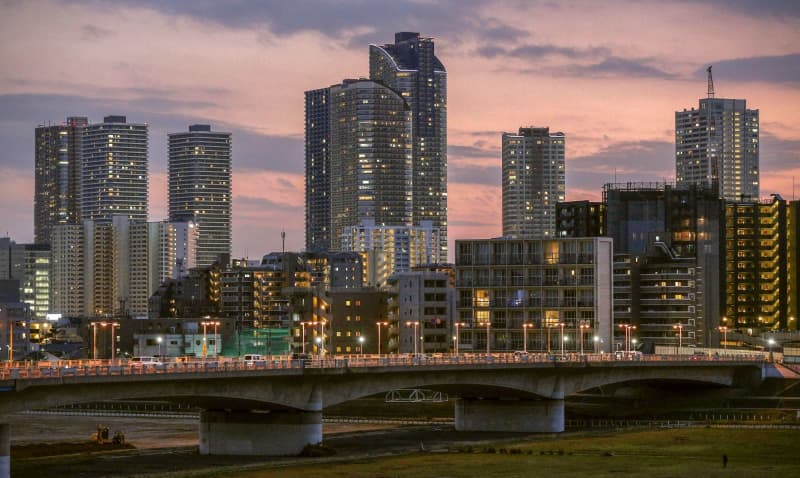 The number of new condominiums put on sale in the Tokyo metropolitan area for 2023 is expected to rise 3.9 percent from the previous year to 32,000 units, according to a recent report by a real estate research firm.
The forecasted rise, the first in two years, is speculated to be led by scheduled sales of large condominiums near train stations in Tokyo's 23 wards, Real Estate Economic Institute said in late December.
It also said an increase in the number of high-end condos could push up the average price in Tokyo and three neighboring prefectures. The prices of new condominiums in suburban areas are also expected to stay high on the back of surging construction material costs.
Meanwhile, there are prospects of mortgage rates rising after the Bank of Japan revised its ultraloose monetary policy in December, a surprise move that is seen as an effective rate increase.
"There are worries that condominium supplies will be squeezed in response to a decline in people's appetite for purchasing," said an official in charge of the report.
By area, the supply of condominiums in the 23 wards is projected to jump 9.4 percent to 14,000 units, and that in the rest of Tokyo is expected to surge 8.7 percent to 2,500 units.
Chiba Prefecture is expected to see an 8.1 percent increase to 4,000 units, while Kanagawa Prefecture is forecasted to see a 4.2 percent increase to 7,500 units.
Contrary to the overall trend, Saitama Prefecture is expected to see a major drop of 16.7 percent to 4,000 units after sharp gains in 2022.
The number of newly released condominiums last year was estimated at 30,800 units, down 8.4 percent from the year before, due partly to a delay in construction schedules resulting from the Russian war in Ukraine disrupting supply chains of construction materials and equipment.