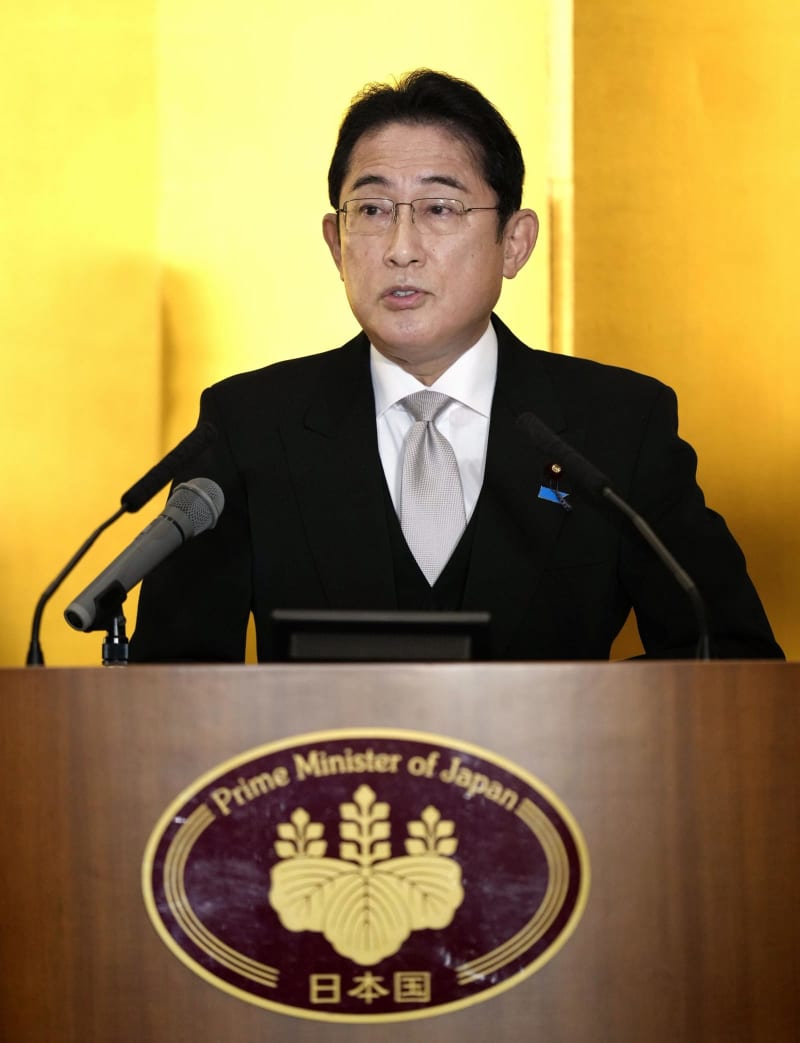 Japanese Prime Minister Fumio Kishida pledged Wednesday to prop up the country's stagnant economy, saying wage growth will become a "driver" for economic recovery with prices rising at home following the Ukraine crisis.
Kishida also said at a press conference after visiting the Ise Jingu shrine in Mie Prefecture that his government will implement measures to invite overseas universities to Japan in a bid to boost investment in the Asian nation from abroad.
"For the past 30 years, wages have not grown" although corporate profits have risen, Kishida said, adding inflation, triggered by global food and energy price hikes in the wake of Russia's invasion of Ukraine in February last year, has been hurting Japan's economy.
Kishida also promised to help Japanese companies strengthen their international competitiveness by taking steps such as increasing public research and development investment as well as capital spending.
Late last month, government data showed Japan's core consumer prices climbed 3.7 percent in November, a nearly 41-year high, while the economy shrank an annualized real 0.8 percent in the July-September period.
In May, meanwhile, Japan is scheduled to host a Group of Seven summit in Hiroshima, destroyed by a U.S. atomic bomb in August 1945.
Kishida, a lower house lawmaker who represents Hiroshima, said he will pitch his vision of a world without nuclear weapons at the international gathering, amid mounting fears that Russia may use an atomic bomb against Ukraine.
The premier said he is planning to visit France, Italy, Britain, Canada and the United States from Monday to talk with his counterparts in an attempt to pave the way for the success of the G-7 summit, Kishida said.
The G-7 groups Britain, Canada, France, Germany, Italy, Japan and the United States, plus the European Union.