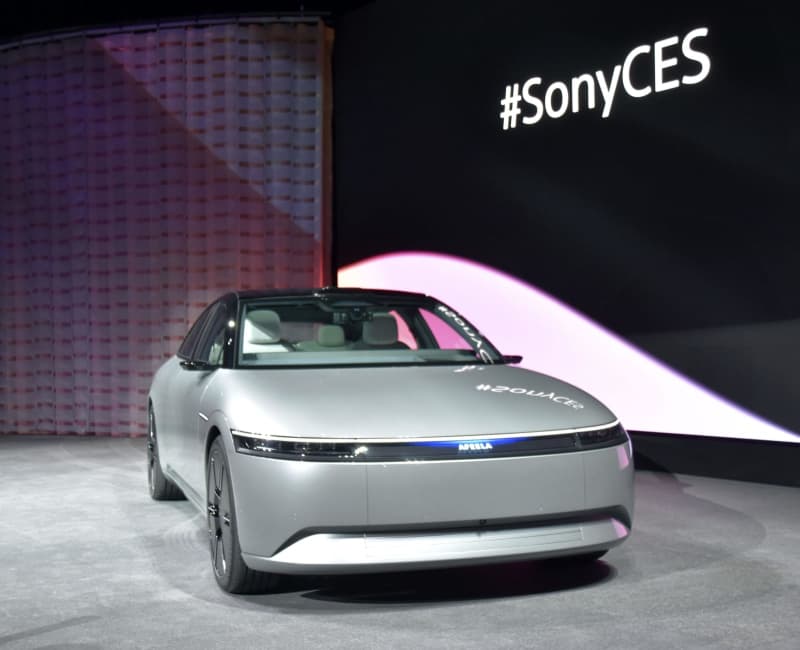 A joint venture of Sony Group Corp. and Honda Motor Co. unveiled the prototype of its new Afeela brand electric vehicle on Wednesday during a press event at the Consumer Electronics Show in Las Vegas.
The four-door sedan of Sony Honda Mobility Inc. has a digital display panel between the headlights that can be customized, and dozens of cameras and sensors inside and around its body to prevent accidents.
The Tokyo-based venture plans to equip the vehicle with level-three self-driving technology, or conditional driving automation, and a fifth-generation mobile network system. Using Sony's digital technology, occupants will be able to enjoy movies, music and games on multiple screens.
The company will produce its cars at a Honda plant in North America and start taking orders from the first half of 2025, with deliveries in North America expected to start in the spring of 2026 and in Japan in the latter half of the year.
Sony and Honda announced the establishment of the 50-50 venture in March 2022, with automakers worldwide ramping up partnerships between industries amid the rapid shift from gasoline-engine cars to electric vehicles.