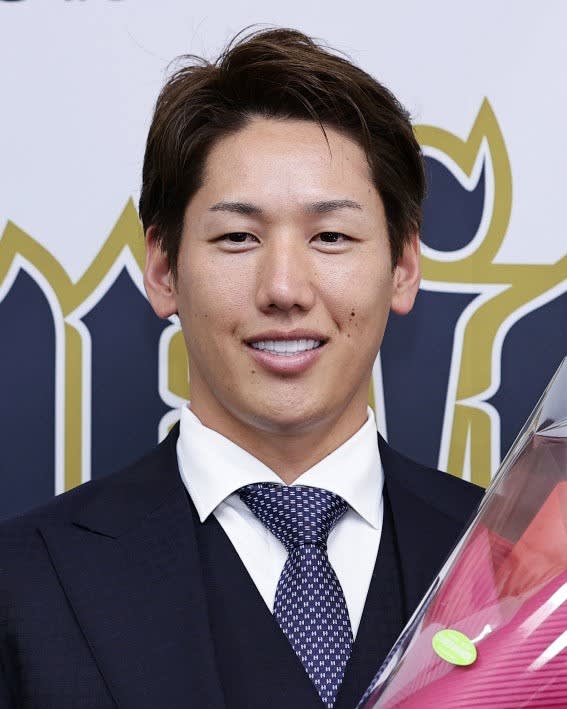 New Boston Red Sox outfielder Masataka Yoshida will play in the March 8-21 World Baseball Classic, Japan manager Hideki Kuriyama said Thursday.
The 29-year-old, who signed a reported five-year, $90 million contract with the Red Sox in December, will be taking part in the WBC from the first round in Tokyo, according to the skipper, who answered questions in Kitahiroshima, just outside Sapporo.
"We'll ask him to wear the Japan shirt," Kuriyama said. "We won't have position players join midway through (from the semifinals in the United States), and we have been asking them to join up as early as possible."
Kuriyama revealed he was initially hesitant about calling up Yoshida before his first MLB season, but changed his mind after speaking to the former Orix Buffaloes star and realizing his desire to participate.
"I had thought I shouldn't choose Masataka for his sake," Kuriyama said. "(But) after he showed that much spirit, there's no choice but to ask him to lend his hand."
Yoshida batted .335 with 21 home runs and 88 RBIs in 119 games for the Japan Series champions last year.
His playing in the WBC marks a departure from the behavior of past Japanese stars moving abroad for the first time, since participation in the WBC can cause players to miss most of the MLB preseason.
Two former stars who played for Japan in the WBC, pitcher Koji Uehara in 2006 and catcher Kenji Johjima in 2009, both opted to devote their first MLB preseasons to their new teams: Uehara with the Baltimore Orioles in 2009 and Johjima with the Seattle Mariners in 2006.