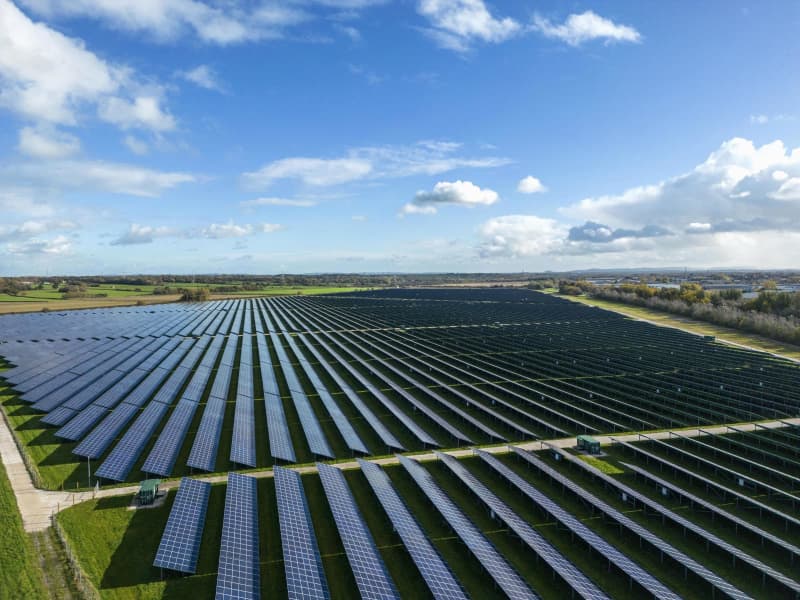 The global capacity of renewable power generation is expected to almost double over the next five years as countries step up efforts to deal with the energy crisis caused by Russia's invasion of Ukraine, a report by the International Energy Agency has shown.
The capacity is forecast to rise by 2,400 gigawatts through 2027 globally, and renewables such as solar and wind are set to overtake coal to become the largest source of electricity generation by early 2025, according to the report published in early December.
The unprecedented growth comes as governments are turning to renewables in the face of a dramatic increase in the price of fossil fuels amid Russia's war, a transition that will also help in limiting global temperature rises to 1.5 C above preindustrial levels, the report said.
"This is a clear example of how the current energy crisis can be a historic turning point towards a cleaner and more secure energy system," said IEA Executive Director Fatih Birol in a press release on the report.
The increase is expected to be 30 percent higher than the amount of growth predicted a year ago, according to the report compiled by the France-based organization.
Governments and businesses in Europe are rushing to replace Russian gas with alternatives, while China, the United States and India are introducing regulatory and market reforms more quickly than previously planned to combat the energy crisis.
"Renewables were already expanding quickly, but the global energy crisis has kicked them into an extraordinary new phase of even faster growth as countries seek to capitalize on their energy security benefits," Birol said.
"The world is set to add as much renewable power in the next five years as it did in the previous 20 years," he added.
The report forecasts that the United States and India will see investments in solar equipment manufacturing rise by as much as $25 billion over the five year period through 2027, while China's share in the solar equipment manufacturing capacity in the world may decrease to 75 percent by 2027 from the current 90 percent.
Country and region wise, out of the total anticipated growth of 2,400 gigawatts, China is expected to account for almost half or 1,070 gigawatts, followed by Europe at around 425 gigawatts, and Japan at 44 gigawatts.
Although Japan's growth forecast was revised 2 percent down from the last year, -- due partly to a delay in the commissioning of projects -- the report said the country will be able to achieve its goal of having renewables account for 36 to 38 percent of total power generation in fiscal 2030.