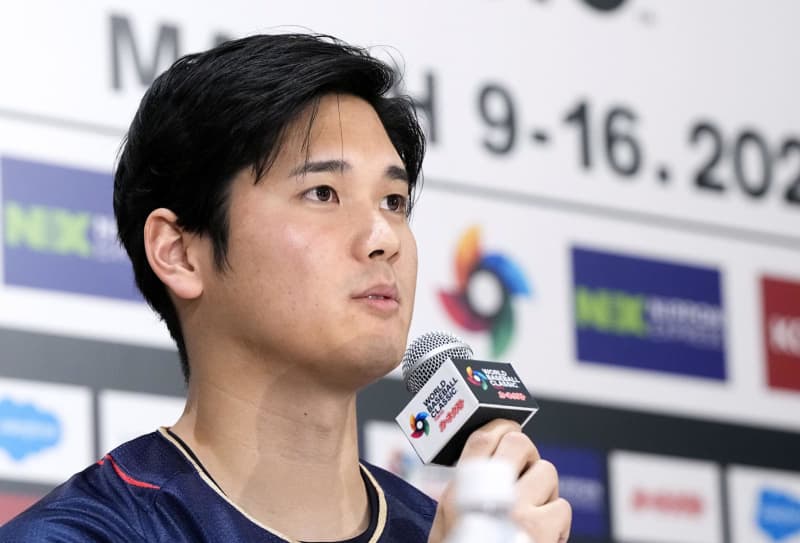 Shohei Ohtani suggested Friday he would like to both pitch and hit for Japan in March's World Baseball Classic.
The Los Angeles Angels two-way star, Japan's first MLB player to commit to the tournament, was among the first 12 players named to the Samurai Japan roster ahead of the March 8 to March 21 event by manager Hideki Kuriyama.
"I want to do those things I'm able to and do them with all my might," Ohtani said when asked if he hopes to fill a two-way role the way he does with the Angels.
Kuriyama said the details of how players might be used and when they will report remain up in the air and will need to be resolved after speaking to their clubs.
"So many great players are lining up for this tournament, so I'm excited," said Ohtani, who missed the last tourney in 2017 due to an ankle injury.
At that time, he was still playing for the Pacific League's Nippon Ham Fighters with Kuriyama as his skipper.
Ohtani said, however, his former manager's Japan gig made no difference in his choosing to sign up for the tourney as the team seeks its first WBC title since winning the first two editions in 2006 and 2009.
"It might be rude to say this in front of him, but I would have wanted to play regardless of the manager, so it wasn't a big factor," Ohtani said.
Yu Darvish was also among the first 12 named, with Kuriyama expressing his belief the San Diego Padres pitcher will influence Japan's young domestic-based stars.
"I believe in Darvish and not just his ability," Kuriyama said. "His knowledge and presence are some things I expect will have a large impact on the young players."
If Japan advances out of Pool B at Tokyo Dome from March 9 to 13, it will need to win a quarterfinal game in Tokyo on March 15 or 16 before advancing to a semifinal game in Miami for a shot at the final.
"There's going to be pressure (on the young players)," Kuriyama said. "At the most, we're going to have seven games, whether that's a lot or a few, I can't say, but I think when it's over, they'll look back and realize how much they've learned from those (MLB) players."
Ohtani, the American League's 2021 MVP, said he is looking forward to playing with Japan's current stars and learning as much as possible from the tournament and his new teammates.
"Since I moved to MLB, so many great players have risen up," he said. "And many of the young ones I don't know, and I hope to establish good communication with them. I'm coming to learn, and I expect those guys will feel the same."
When asked what his first step in establishing communications would be, Ohtani said, "I think I'll begin by introducing myself."