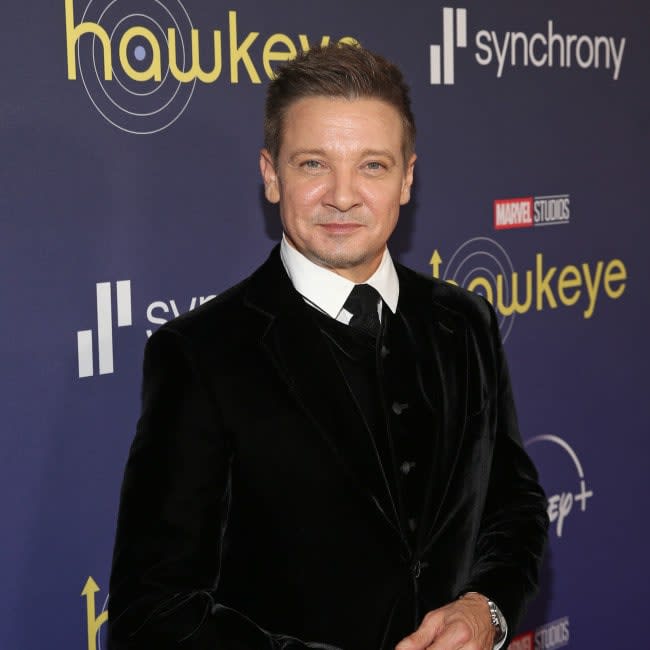 Jeremy Renner has posted his first video from hospital, showing him getting a shampoo massage from his sister while his mother looked on.
The 'Hawkeye' actor, 51, had not shared any clips on social media since he was hospitalised after being run over by his six-tonne Snowcat snowplough, saying it left him so "messed up" he couldn't type properly to respond with a full update for his fans.
He captioned the clip, uploaded on Thursday (05.01.23): "A 'not so great' ICU DAY, turned to amazing spa day with my sis and mama. Thank you sooooo much."
He also joked he had received his first shower in a "week or so".
Dad-of-one Jeremy, who has daughter Ava, nine, with his model ex-wife Sonni Pacheco, 30, posted a selfie on Instagram on 4 January with the statement: "Thank you all for your kind words. Im too messed up now to type. But I send love to you all."
His New Year's day accident came after he tried to help remove a stranded family member's car from the snow near his home in Tahoe.
Jeremy was struck by a snowplough and left "completely crushed" by the vehicle, according to a 911 call made after the incident.
A doctor neighbour fixed a tourniquet to his leg, which was bleeding heavily, until the actor was airlifted to hospital, where he was kept in an intensive care unit in a critical condition, before he underwent surgery for blunt chest trauma and orthopedic injuries.
His family released a statement thanking fans, saying they were "tremendously overwhelmed and appreciative of the outpouring of love and support".
The Washoe county sheriff, Darin Balaam, said earlier this week: "At this point in the investigation... we believe this is a tragic accident.
"(Jeremy) was being a great neighbour and he was ploughing those roads for his neighbours."
The 'Avengers' actor has been flooded with well-wishes from fellow Marvel co-stars including Chris Hemsworth, Chris Evans, Chris Pratt and Paul Bettany as he recovers, with famous faces including Penelope Cruz, Orlando Bloom and Heidi Klum also sending him uplifting messages.