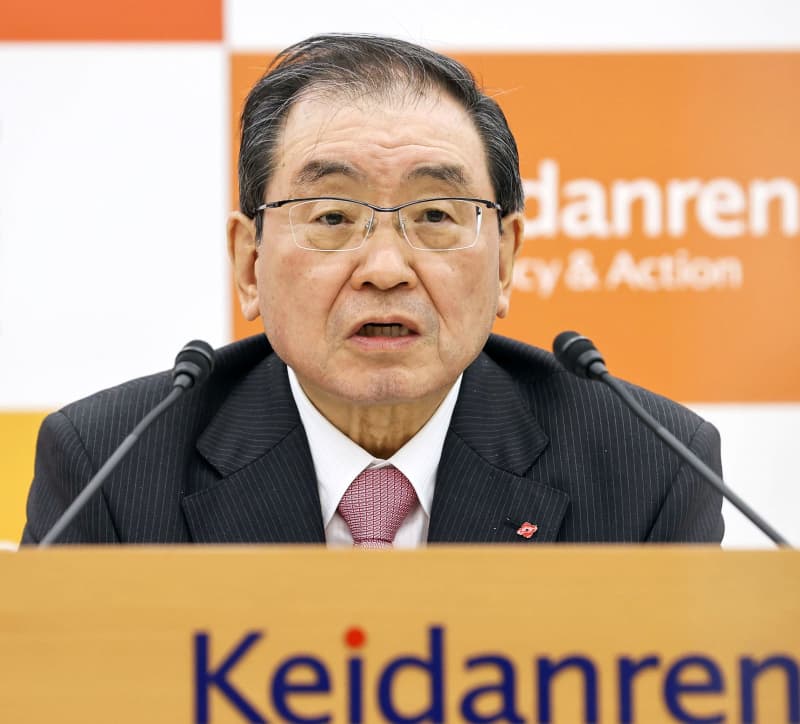 Japan's most influential business lobby plans to ask member companies to demonstrate their "social responsibility" by granting pay rises that outpace inflation during upcoming wage negotiations, its final policy draft showed Tuesday.
The guidelines by the Japan Business Federation, known as Keidanren, for corporate managers discussing pay deals with labor unions in annual "shunto" wage negotiations come as Prime Minister Fumio Kishida has urged businesses to give above-inflation wage rises as part of his "new capitalism" growth and redistribution policy.
But it remains to be seen just how far companies will heed Keidanren's request, which is set to be adopted and published on Jan. 17.
At a Tuesday press conference following a meeting of top Keidanren officials over the guidelines' content, Chairman Masakazu Tokura called for "wage rises across the supply chain" and indicated he wants to see wages rise at a variety of businesses, regardless of their size.
The group's proposals are set to encourage companies to closely monitor price fluctuations while calling on them to maintain and improve the momentum of wage rises as part of their social responsibility.
The final draft also said surging prices present an opportunity for Japan to eliminate the deflationary mindset that has long afflicted the country's economy and emphasized the necessity of creating a "virtuous cycle between pay and prices."
Increasing global demand for oil and other raw materials amid Russia's invasion of Ukraine has driven up their prices, and the Japanese yen's weakness against other major currencies has also lifted import costs.
As a result, a growing number of companies have been passing on higher costs to consumers, dealing them a blow at a time when wage growth has not kept pace with accelerating inflation.
Core consumer prices in Japan climbed 3.7 percent in November, a nearly 41-year high.