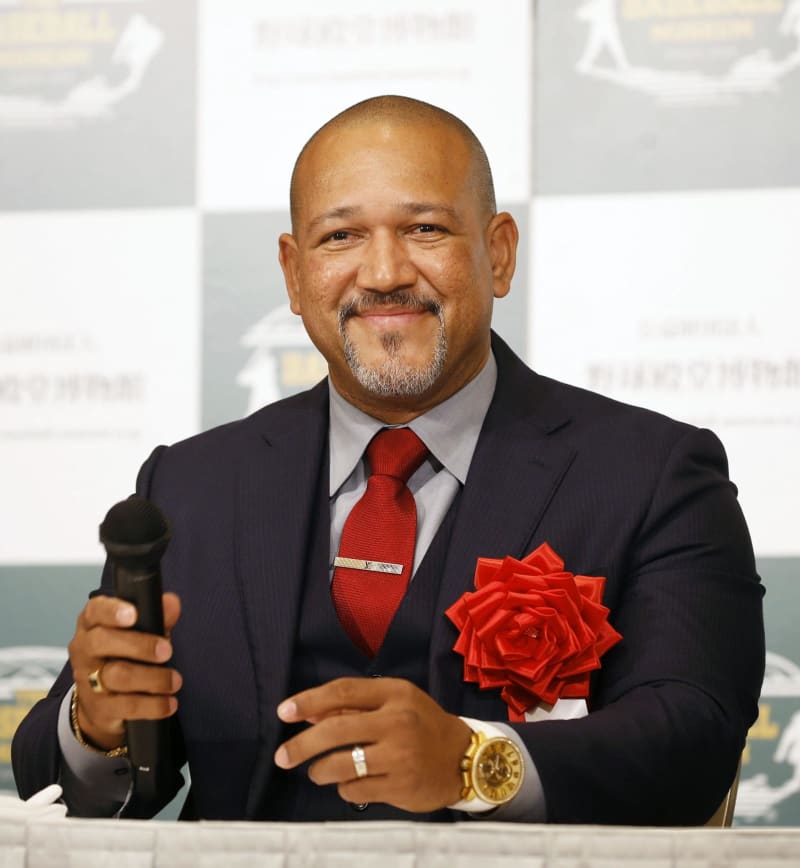 Japan's Baseball Hall of Fame inducted its first imported players in 29 years Friday, with its two newest members, Alex Ramirez and Randy Bass, suggesting others are as deserving.
Bass is one of three players in Japanese pro baseball history to win two batting Triple Crowns, while Ramirez was a two-time MVP, the only imported star to record 2,000 hits in Japan and a successful manager.
Ramirez stood up for imported players in Japan and the United States when he talked about being the second Venezuelan in a hall of fame after infielder Luis Aparicio, a member of America's National Baseball Hall of Fame.
"Looking back at my career and looking back at so many great players who played in Japan, foreign players...I hope and pray many more players will become Hall of Famers in the future," Ramirez said.
"Hopefully, this opens the door for many people who have a great career to be recognized on this stage."
In a recorded interview, Bass was asked how he felt about people considering him Japan's best import player ever.
"There are a lot of great players who have played in Japan, so I take that with a grain of salt," Bass said. "I won't claim I was the greatest foreigner to play in Japan. I'm just happy I could play in Japan."
It took Ramirez, who quit playing in 2013, just five years on the ballot to get in. Bass first became eligible for selection in 1994, was passed over on the player's division ballot, and only got in on his 11th try in the expert's division.
Although both players remain huge fan favorites, Bass' playing days in Japan ended under a cloud. He was released during his sixth season when he went to the United States to be with his son, who was having brain surgery.
That, and the controversy over his being denied a chance to tie Japan's single-season home run record of 55, likely added a decade to his wait for Hall of Fame induction.
On the other hand, Ramirez has worked overtime to build bridges within Japan and remains in the public eye. And while he sailed in on the merits of his career, other deserving players, foreign and domestic, languish on the ballot despite stellar careers.
Outfielder Tuffy Rhodes is the best example. He came to Japan a few years before Ramirez and put together the greatest career of any import player. But he has been on the player's division ballot for years now, and his vote totals have been gradually declining.
Rhodes finished his career with 1,792 hits, 1,100 runs, 464 home runs, 1,269 RBIs and 958 walks. He leads all imported players in runs, homers and walks and is second to Ramirez in hits by 225 and RBIs by three in 434 fewer at-bats.
Like Bass, Rhodes became enmeshed in Japan's home run record controversy. In 2001, he tied Sadaharu Oh's 1964 record of 55 in a season, but then, like Bass before him, he could not get pitchers from Oh's team to throw him anything resembling a strike.
Rhodes learned to speak Japanese well and, like Ramirez, has a true affinity for Japan. However, unlike Ramirez, Rhodes never completely buried his frustration, and that fire is perhaps the best reason why a player of his caliber was named on just 20 percent of this year's ballots.
Whether Rhodes gets in or not may largely depend on whether enough voters heed the words of Ramirez and Bass and recognize their overlooked peers.