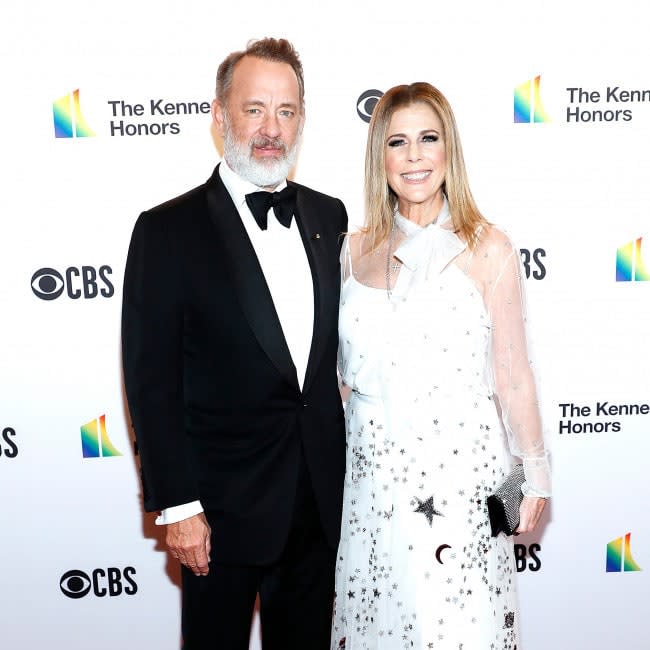 Tom Hanks and Rita Wilson have been left heartbroken by Lisa Marie Presley's death.
The couple spent a lot of time with the Presley family while the Oscar-winning actor was shooting 'Elvis' - in which he played Colonel Tom Parker, the iconic singer's manager - and have paid a touching tribute to the 54-year-old singer after she passed away on Thursday (12.01.23) after suffering a cardiac arrest.
Rita said in a statement shared on her Instagram account: "Our hearts are broken with the sudden and shocking passing of Lisa Marie Presley tonight. Tom and I had spent some time with the family during the 'Elvis' movie promotional tour.
"Lisa Marie was so honest and direct, vulnerable, in a state of anticipation about the movie. She spoke so eloquently about her father, what the movie meant to her, that it was a celebration of her dad.
"She had her gorgeous daughters Finley and Harper with her who made us all laugh. She privately showed us her home, Graceland, and she made it feel like home to us. She was so gracious to us, Austin, Baz, and guests.
"If you haven't heard her music please go listen. She had a sultry voice, a power and tenderness, that I have always loved.
"Our hearts and our prayers go out to Riley, Harper, Finley , Danny and Priscilla. A mother should never have to lose a child. Lisa Marie lost her precious son Benjamin, Priscilla loses her only daughter. It's too much. Sending love to the family, prayers for peace and strength. Love, Rita and Tom."
John Travolta has also paid a heartfelt tribute to the late star.
He tweeted: "Lisa baby girl, I'm so sorry.
"I'll miss you but I know I'll see you again. My love and heart goes out to Riley, Priscilla, Harper and Finley."
Nancy Sinatra - whose late father Frank Sinatra sang many times with Lisa Marie's dad Elvis - also reflected on the star's passing.
She wrote: "Every now and then I find myself wishing very hard that there is a hereafter and tonight is one of those times.
Lisa Marie is survived by her actress daughter Riley Keough, 33, who she had with first husband Danny Keough, and 14-year-old twins Finley and Harper, from her fourth marriage to Michael Lockwood, who she was still involved in a bitter custody battle with, more than six years after they split.
Her fourth child, Benjamin Keough, took his own life in 2020 at the age of 27. She was believed to be living with his dad Danny again at the time of her death.