By Matt Audilet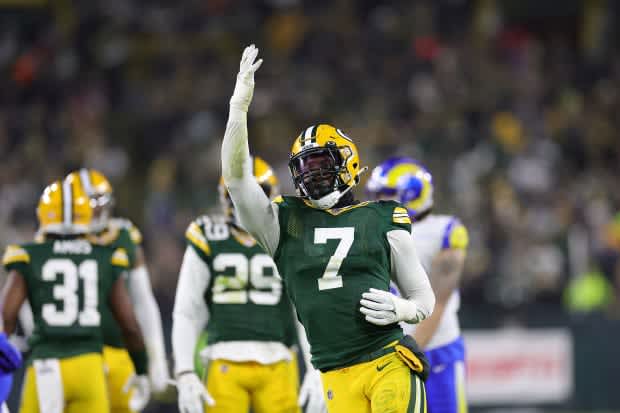 Green Bay Packers rookie linebacker Quay Walker has received a punishment for shoving an a Detroit Lions athletic trainer in Week 18.
The NFL has fined Walker $13,261.
He was also issued an unsportsmanlike conduct penalty and ejected from the game at the time of the incident.
Given the nature of his unsportsmanlike actions, many fans and analysts feel that this was a light punishment for Walker. Lions running back Jamaal Williams was fined more than $18,000 for an "inappropriate" touchdown celebration during the same game.
Walker and the Packers were knocked out of postseason contention with this 20-16 loss to the Lions in Week 18.
Walker, a first-round pick out of Georgia, finished his first NFL season with 1.5 sacks, 121 tackles and three forced fumbles through 17 games and 16 starts. He will be able to start his second season without any suspension.