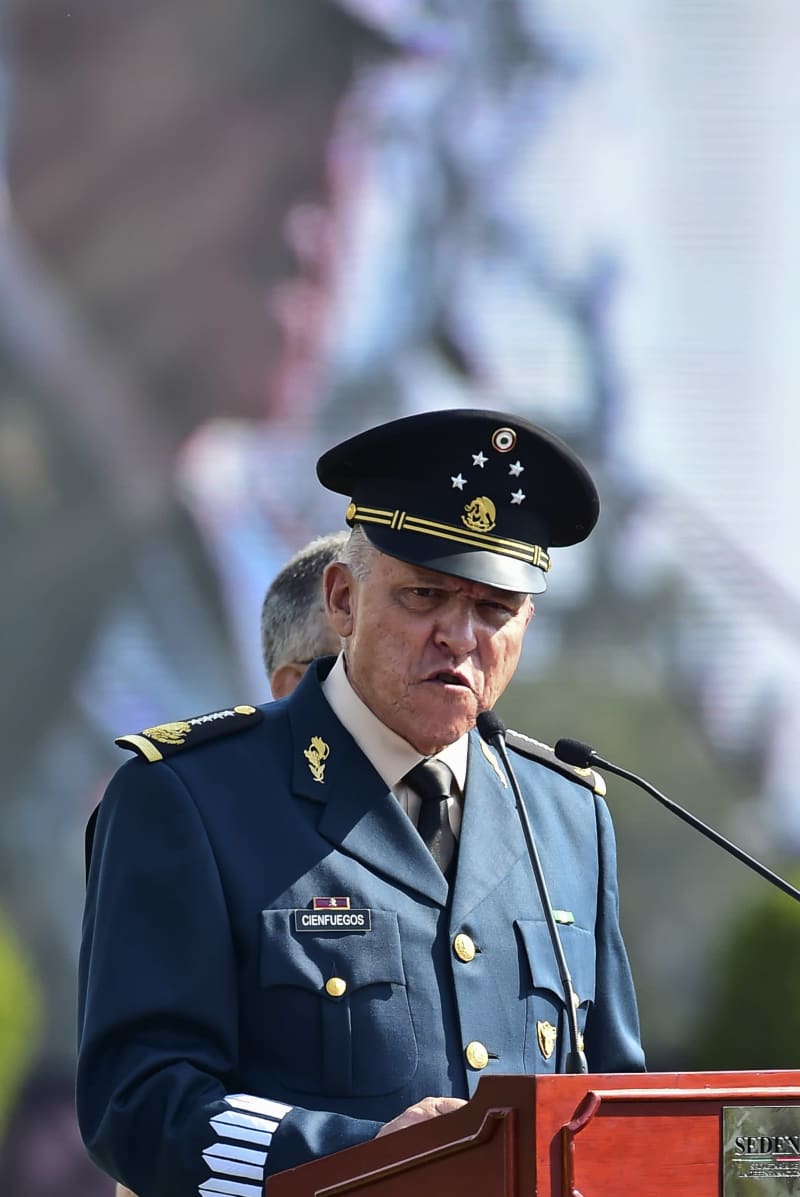 NEW YORK — He was once Mexico's top cop — and now a Brooklyn jury will decide if he was a lapdog for a drug lord's empire.
Jury selection is slated to start this week in the federal trial of Genaro Garcia Luna, Mexico's former secretary of public security, who's accused of taking briefcases of cash from the Sinaloa cartel while it was run by the notorious drug lord Joaquin "El Chapo" Guzman.
Garcia Luna, 54, ran Mexico's Federal Investigation Agency from 2001 to 2006 and served as the country's secretary of public security from 2006 to 2012, which put him in control of the federal police there.
Federal prosecutors say he accepted tens of millions in cash from the cartel while in office. In exchange, El Chapo's operation got safe passage for its multiton drug shipments to the U.S., information about investigations into the cartel, intel on rival cartels and advance warnings on arrests, prosecutors said.
At El Chapo's trial in 2018, cartel turncoat Jesus Zambada Garcia testified to personally delivering briefcases to Garcia Luna inside a Mexican restaurant on two separate occasions. One contained $3 million, the other had between $3 million and $5 million, in exchange for Garcia Luna shielding his brother from arrest and helping pick a cartel-friendly police official in Culiacan.
Federal prosecutors have said in court filings that they plan to call several witnesses, including former high-ranking cartel members, to testify about the bribes paid to Garcia Luna, and present financial records to back up that testimony.
They also plan to introduce evidence that Garcia Luna "subjected a journalist to a multi-year campaign of harassment and threats as a result of the journalist's investigation," and that he paid bribes to a news organization to block negative stories about him. Prosecutors also plan to show how Garcia Luna spoke with someone who turned out to be a government agent about the prospect of harming witnesses.
Garcia Luna continued to do well for himself after leaving public office in 2012 and moving to Miami, federal prosecutors said. He used Florida-based shell companies to pay $3 million cash for a 5,099-square-foot home in Golden Beach, to acquire a yacht and to pay for private school tuition for his children, prosecutors said in court filings.
In a Jan. 9 letter, Garcia Luna's lawyers asked the trial judge, Brian Cogan, to bar the jury from hearing about his post-2012 wealth, saying that the government can't link that money to any alleged bribes. Rather, they argue, he came across that money honestly, through security consulting for foreign governments and companies.
"Because his business partners wanted to ensure Mr. Garcia Luna's continued involvement with their business, they provided him a place to live in Miami — a large expensive house with a dock and boat for his use — as well as other perks," his legal team wrote.
In court filings, Garcia Luna's defense team portrays him as a dedicated civil servant and a strident anti-cartel crusader who was appointed by then-President Felipe Calderon to oversee a federal police force that grew by 30,000 officers.
He argues that he helped build the "world-class intelligence platform" that ultimately led to El Chapo's downfall, and pointed out that the drug lord's notorious prison escapes happened in 2001 and 2015, when Garcia Luna did not hold public office.
El Chapo was convicted at his trial and sentenced to life plus 30 years in 2019.
———